Oh, what a world it would be if Kacey Musgraves was an Alpha Xi for a day. Why AXiD, you ask? Well...
Let me introduce you to the Delta Psi chapter at Texas State University. These girls, if I do say so myself, had one of the best bid day themes of 2021. An incredible bid day theme that Ms. Golden Hour herself would be in awe of. But don't just take my word for it - let's dive into this stellar Alpha Xi Delta bid day - and go through ALL the reasons Kacey would feel right at home.
***GOOD VIBES AHEAD***
Kacey has never been one to shy away from the bright colors, and this event would be no exception! She would definitely have to bring her A game to compete with the rainbow balloons exploding from the AXiD house.
Okay, so what would she wear?? Let's go over some options.
1. There's Always Been a Rainbow ...
"Rainbow" is one of Kacey's best songs and I will repeat it until I die. And just as good as the song is, the coordinating fits are even better. An easy way to make a statement is to go full ROY G. BIV, a look Kacey has rocked in the past. You can't go wrong with there, especially when the event is already so bright and colorful!
Now, maybe she wouldn't wear a full pant suit like shown below, (I mean it's bid day, not an award show) but the colors are def a possibility. The tees are already so bright and fun, but that does NOT mean the colors stop there. Again, this is bid day. More is more.
I'm talking bright hair clips, sunglasses, hair tinsel, anything that shows off that colorful spirit we all know Kacey has. The girls of AXiD obviously already knew the assignment and delivered with ALL the perfect outfit details. There was no color left behind, which is really what you want in a bid day this extravagant.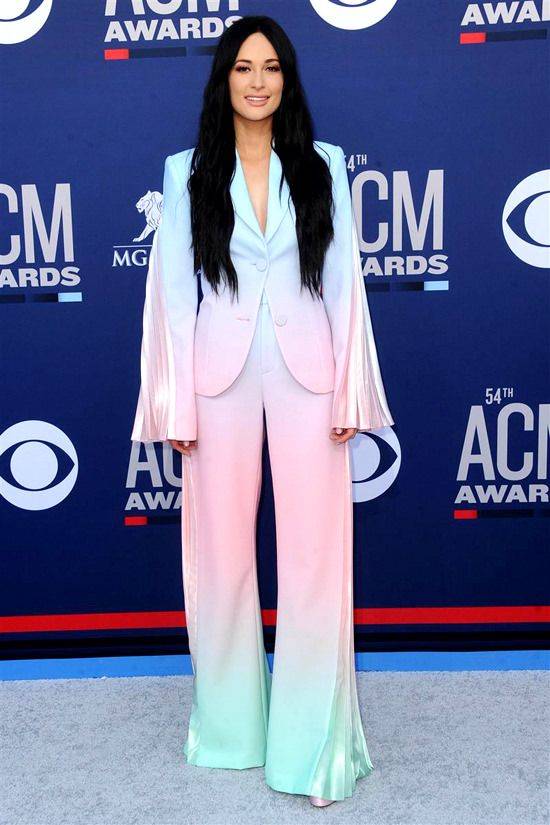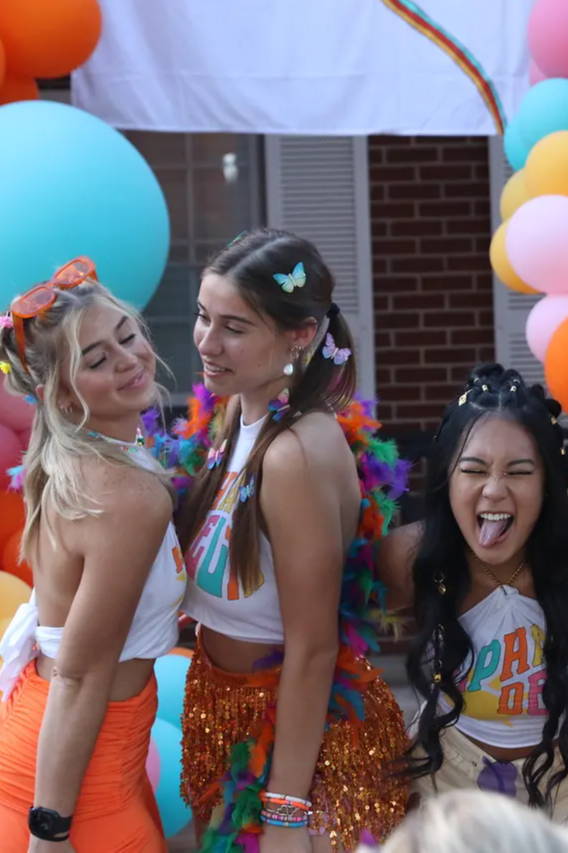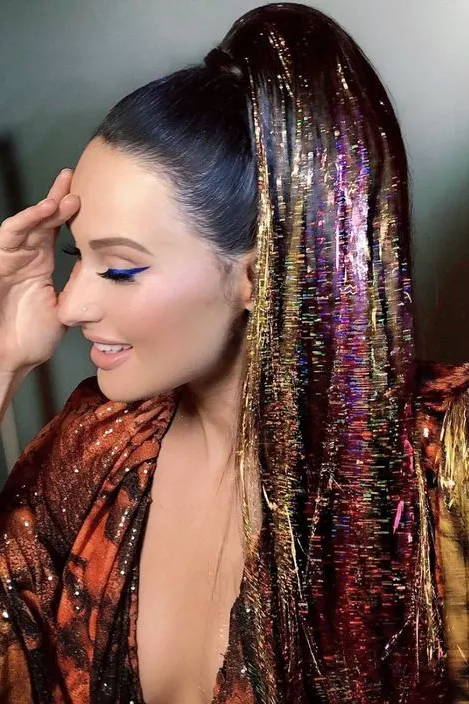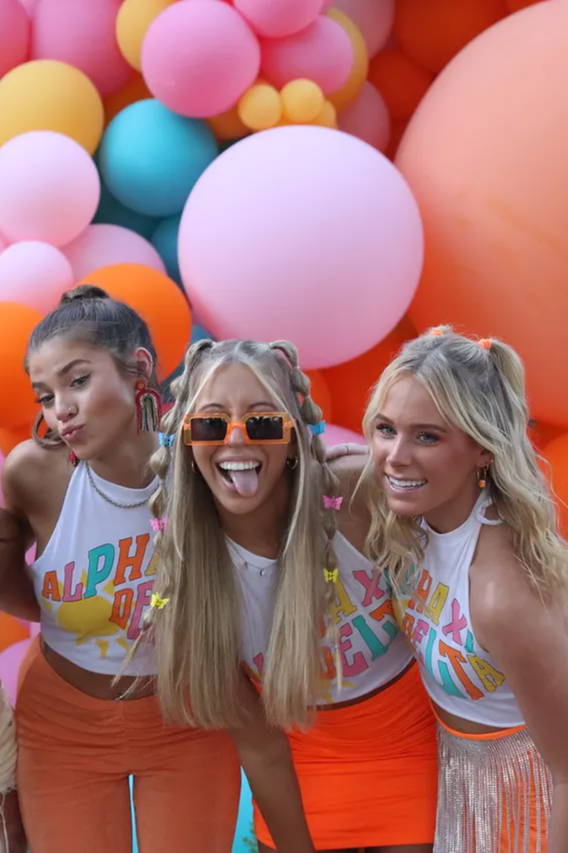 2. Go 70s or Go Home
What goes well with all the rainbow? Fringe and gogo boots. Next question.
The girls of Alpha Xi did an AMAZING job of incorporating some groovy accessories in their bid day fits. The multicolored fringe skirts are now a sorority staple that I hope never goes away. They can literally go with any theme, including ~golden hour~ 
Kacey can also pull off some sparkle, and could totally be seen rocking the shiny fringe at this event!
Another easy accessory for any bid day event? Feather boas. Alpha Xi Delta did NOT disappoint in that category, either, showing up with bright blue boas that match the balloons perfectly. Kacey also loves a good feather moment, but really, who doesn't? She will feel right at home in this groovy event with all the perfect accessories.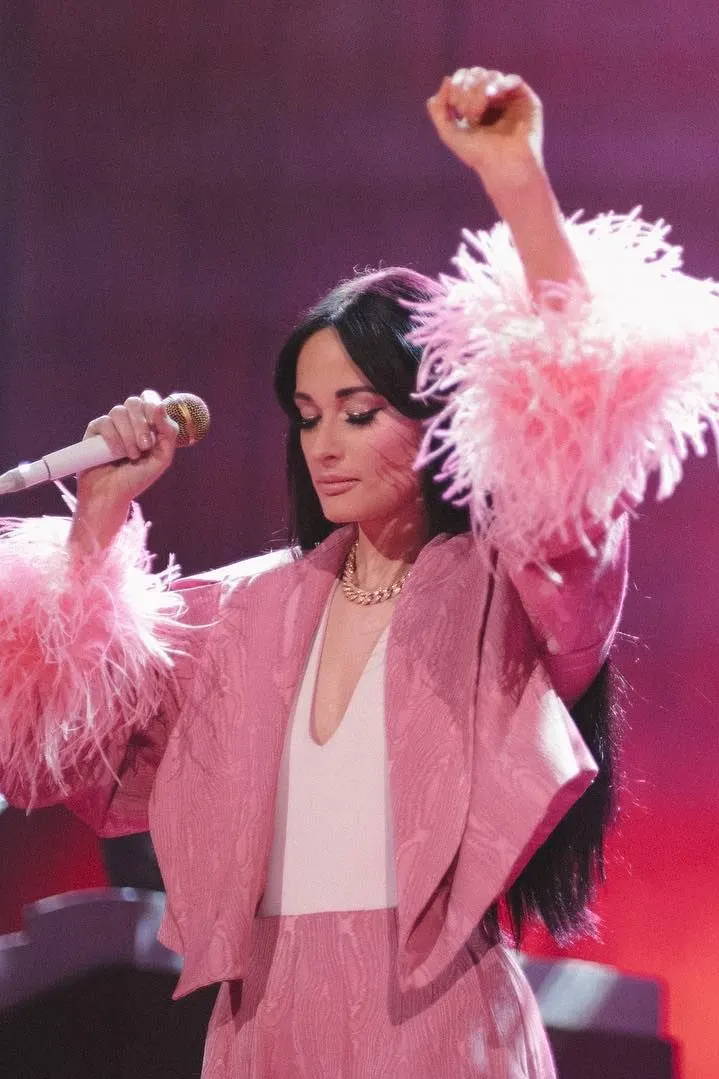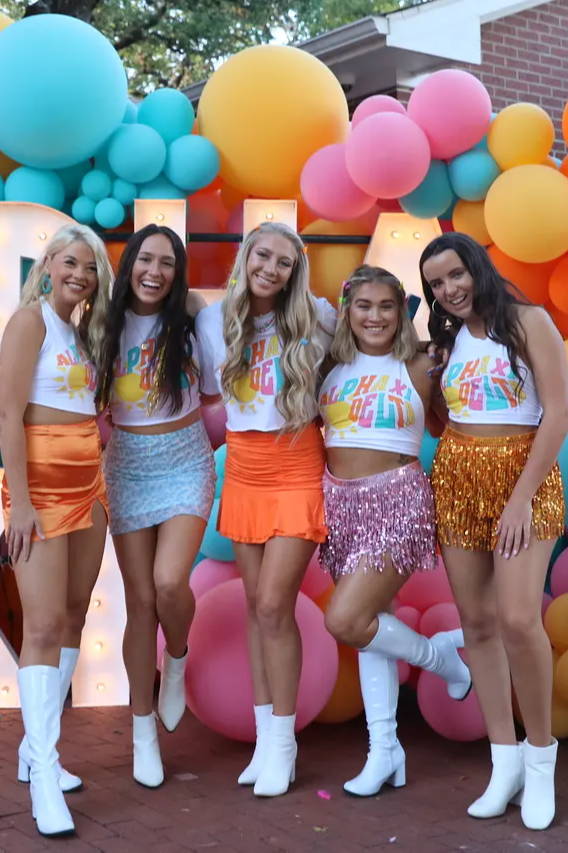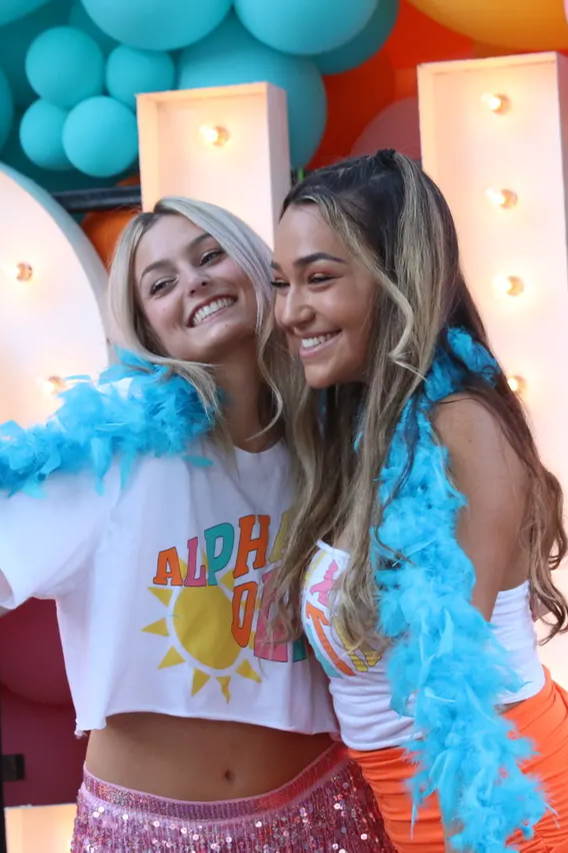 3. You're Cute Jeans
Let me just start this segment off by saying, wow. These Alpha Xi ladies are wearing some CUTE jeans. All the prints and colors - I'm obsessed. Super trendy ... and the best part? Can totally be worn to other events.
Now, I had to do some digging, but Kacey also appreciates some trendy pants. But really, who doesn't? There's no doubt in my mind that she could show up in a pair of technicolor pants that would blind the whole chapter - going full golden hour*
*You know when you try to take a picture during golden hour and end up blinding yourself from staring directly at the sun? Like that.
Anyways ... Kacey would appreciate the solid jean game and more than likely come prepared. With a closet as extensive as she has, there's no way she doesn't have multiple options of printed jeans.
The real question is - how would she cut her shirt for the event? The AXiD girls got real creative when it came to making these tees their own (scroll to the bottom to see what they originally looked like haha)
I have no proof of Kacey being handy with a pair of scissors, but I'm sure she would not shy away from cutting the white t-shirt into something incredible. Crop top, halter, tube top, the options are endless. Whatever she would choose, she'd look just as incredible as all the Alpha Xi sisters!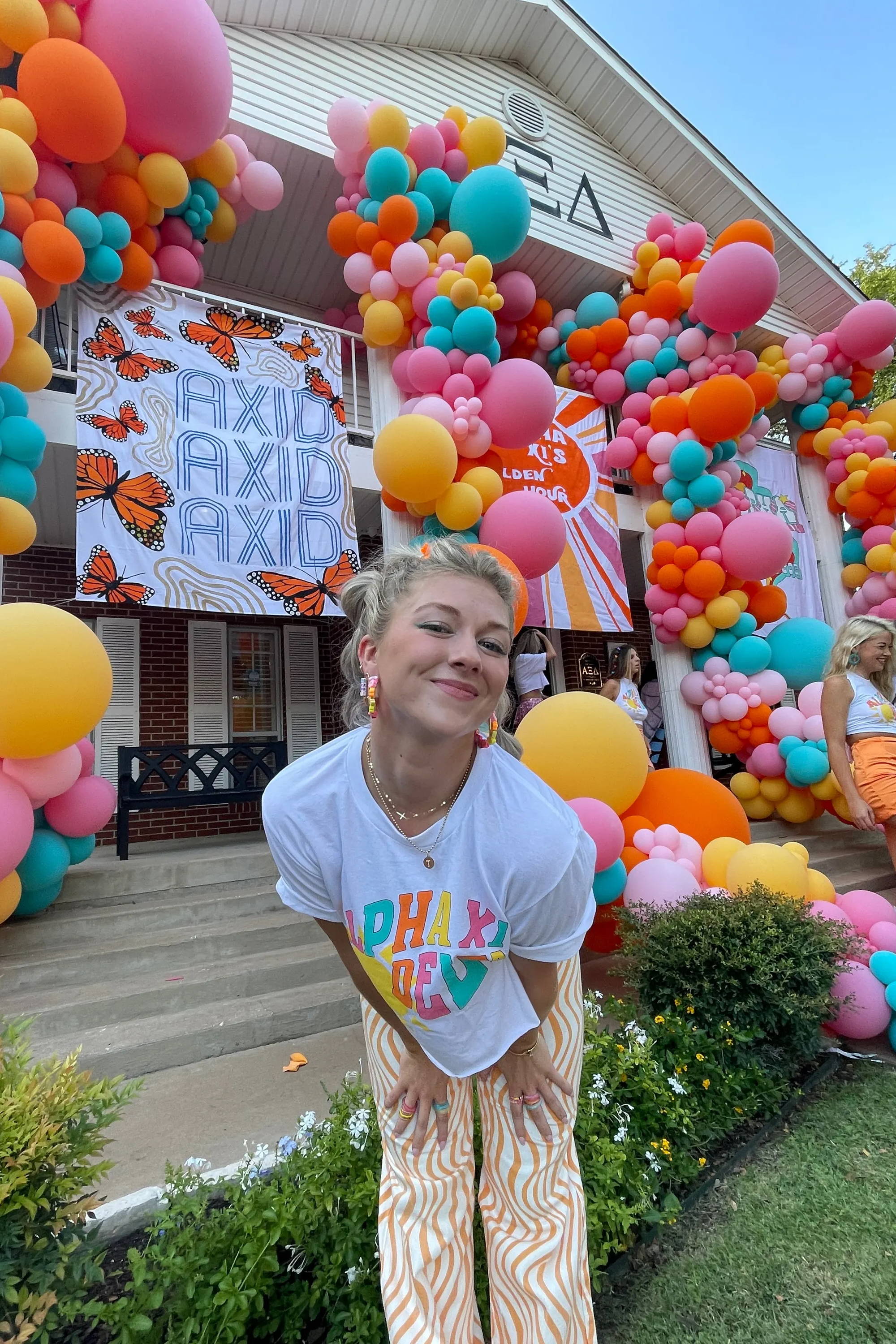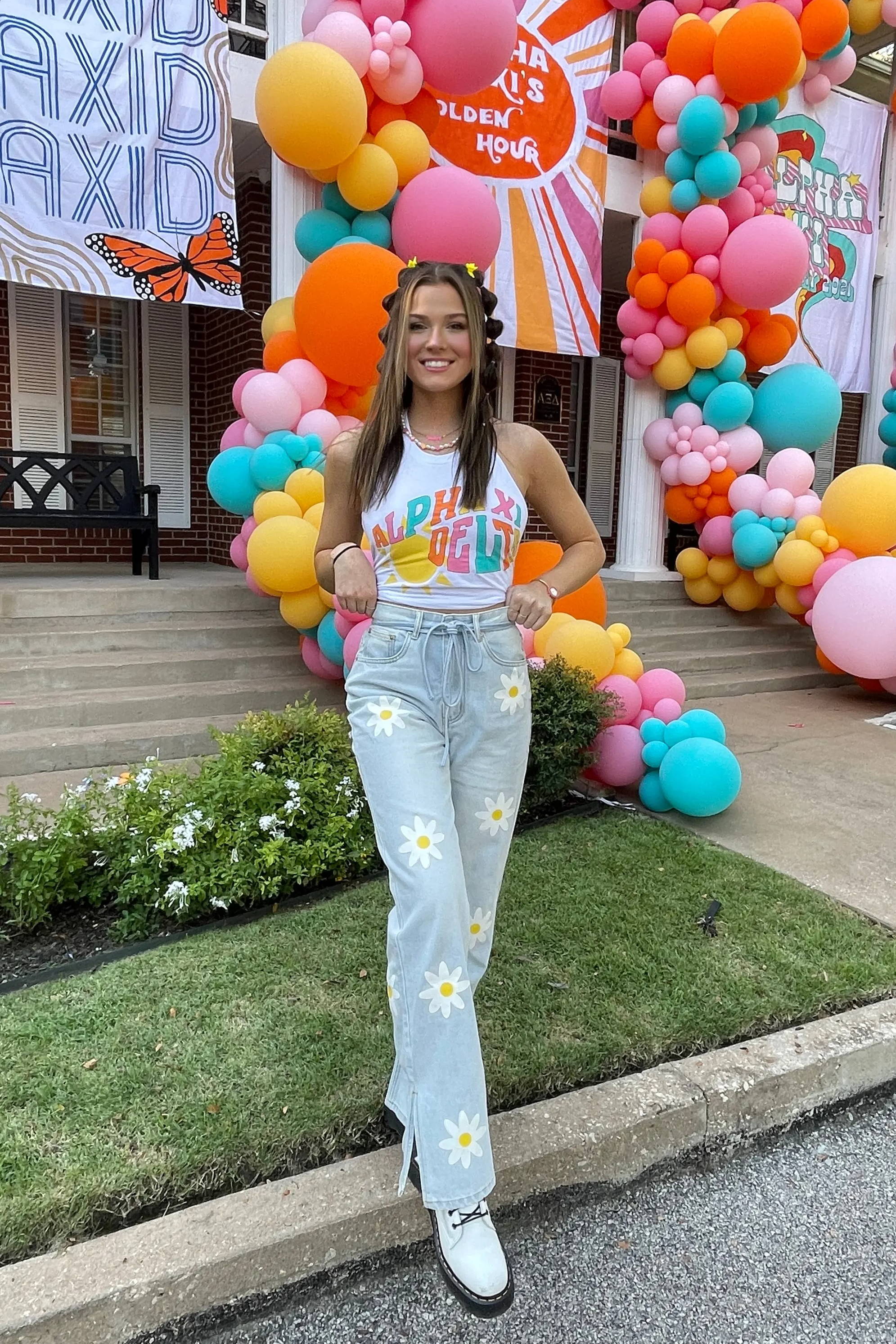 Texas, our Texas
We can't talk about Kacey without bringing up her very strong Texas roots. Born and raised in Golden, Texas, this girl is country through and through.
... which makes the fact that this chapter is at Texas State even better! All Kacey has to do is take an easy drive to San Marcos and spend the day with the Alpha Xi sisters. Sounds like a perfect day is you ask me.
AND, since she's a Texas native, she'll be prepared for the sweltering summer heat. The sun is going to shine as brightly as it does on those (very cute) bid day shirts! But even if she isn't used to the intense rays, I've heard she has a pretty iconic fan that'll keep her cool ...
You Give Me Butterflies
I can't believe I've made it this far and not mentioned one of the most glaring Kacey references - all the butterflies! Hair clips, scattered across the banners, FULL WINGS, they're everywhere. We all know (I hope) Musgraves' song "Butterflies," a true masterpiece. Because of this song, Alpha Xi is given the best excuse to add these fluttery insects to their golden hour event.
Now is point where I go too far in trying to find connections (if I haven't already.) BUT, I have knowledge from my 7th grade Texas History class and I finally have an opportunity to use it. SO...
The monarch butterfly is the state butterfly of Texas. Why states have designated insects I'll never know. BUT, this means there are even more Texas connections to this bid day! The orange butterflies don't only go perfectly with the rest of the decorations, they are an homage to the Texas queen.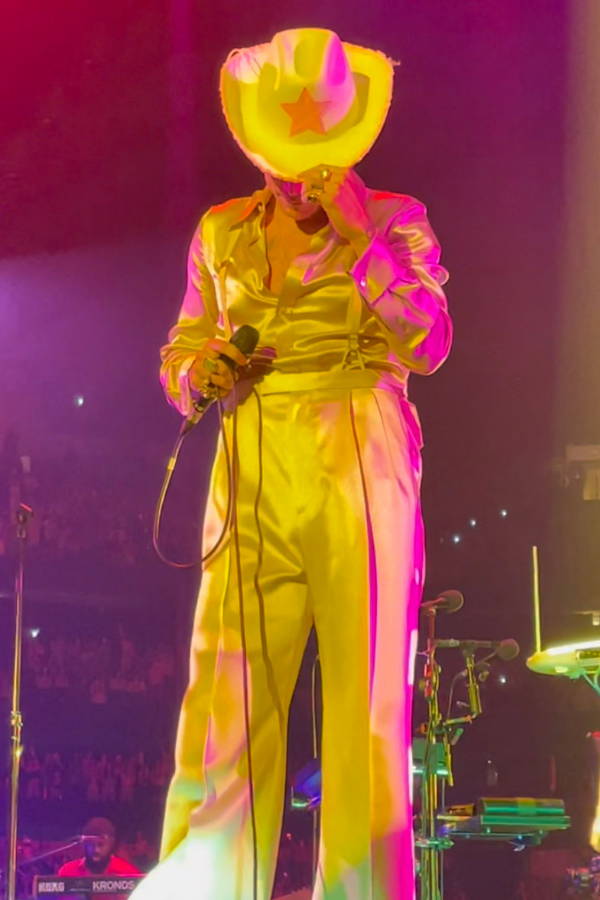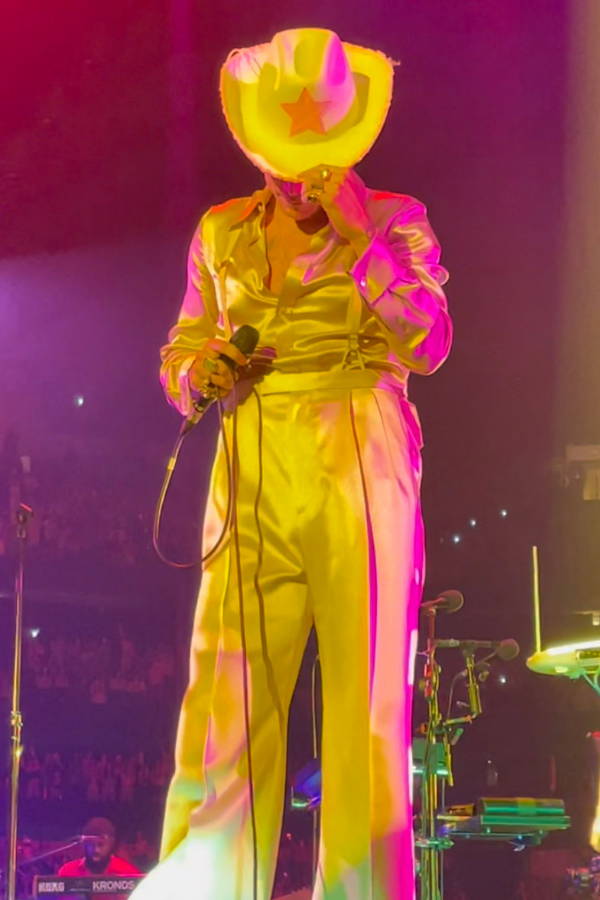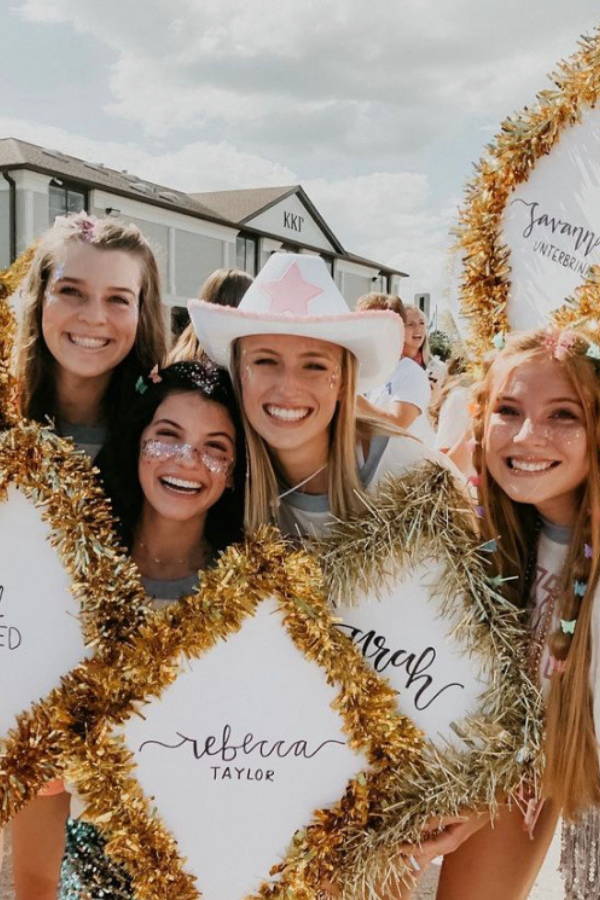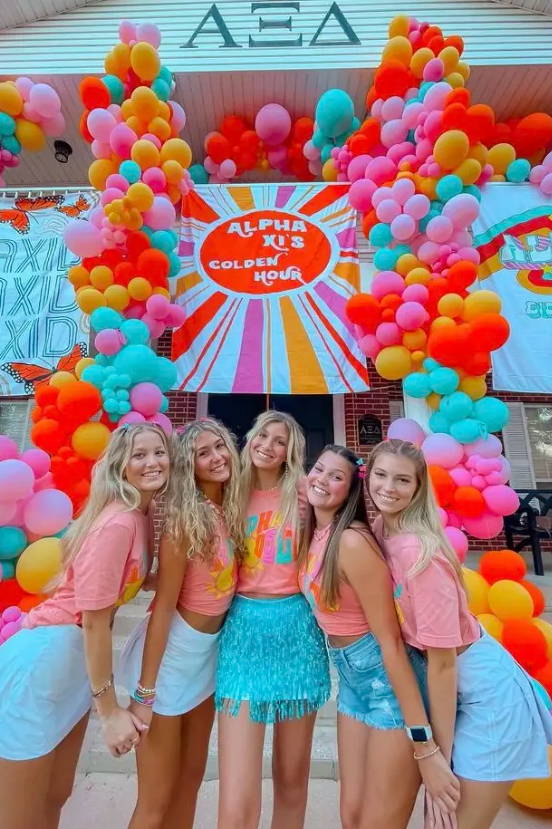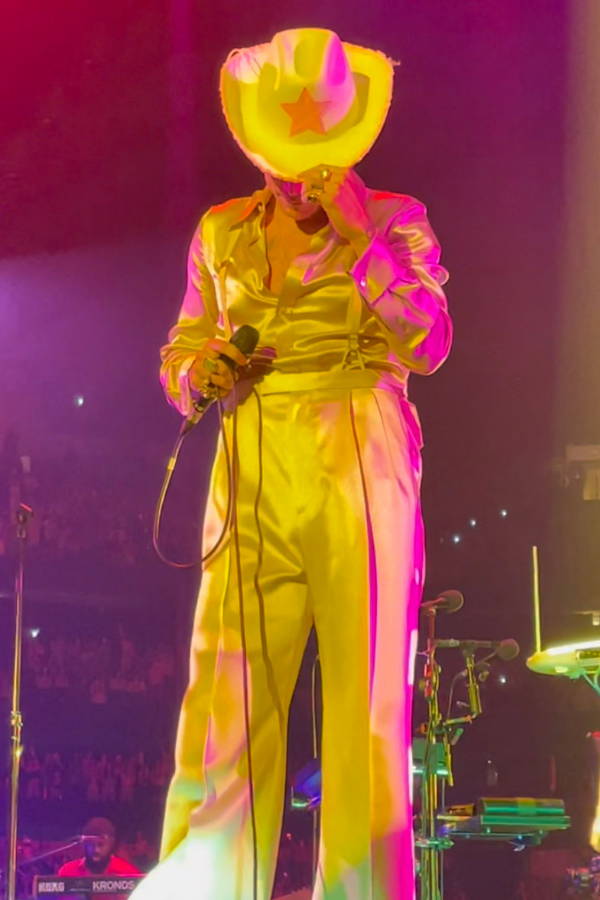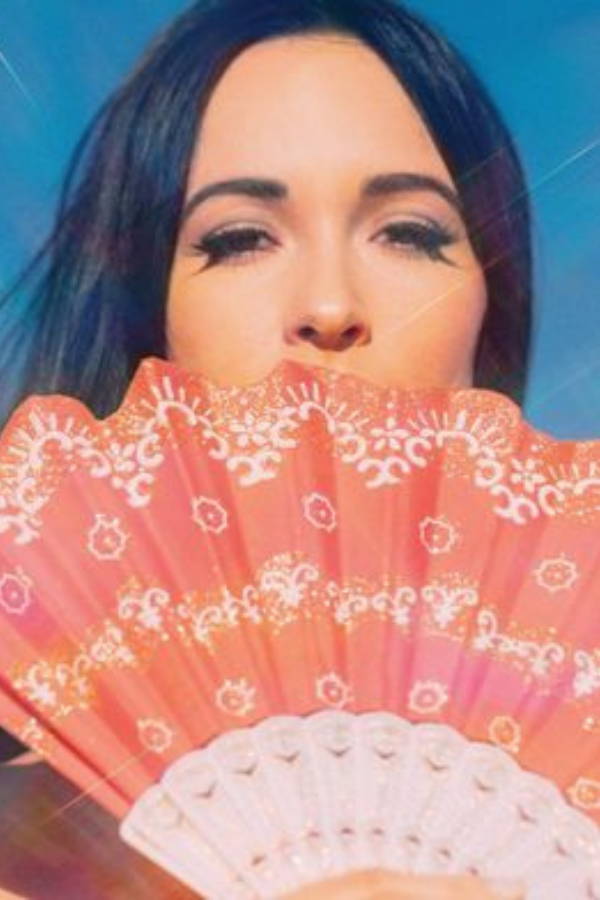 Alpha Xi Delta, thank you for pulling off on of the cutest bid days of all time. Literally cannot stop talking about it. Kacey would be proud ... I just know it. And, thank you for letting us help you bring your sunshine dreams to life.
Also ... please no one ever stop doing Kacey Musgraves inspired events so I will always have an excuse to talk about the Golden Hour queen. Thank you in advance :)
Alpha Xi, stay golden
Check out their Insta!!! Seriously, you won't regret it :)
Want to get in on the Golden Hour action? We got you! We have so many Recruitment and PR options that would be perfect for any Kacey related event! Sorry, I'll get off my "High Horse" about how great our shirts are.
But seriously, you won't be "Happy & Sad" in these designs ... only excited to be repping your chapter with such a cute design!