Mark your calendar y'all - Recruitment is less than a month away! Do you have your outfits planned out yet?? Well, to get everyone in the spirit, I wanted to highlight an incredible chapter. Get your angels wings ready, and welcome to
Pi Beta Phi  
at University of Oklahoma!
I had such a great time talking with Anna Kautz, the Director of Recruitment Events for Pi Phi's Oklahoma Alpha chapter! She gave me a full rundown on her chapter and what makes them so unique. Read on to learn all about their philanthropy, their tight sisterhood, and what's to come for recruitment!


---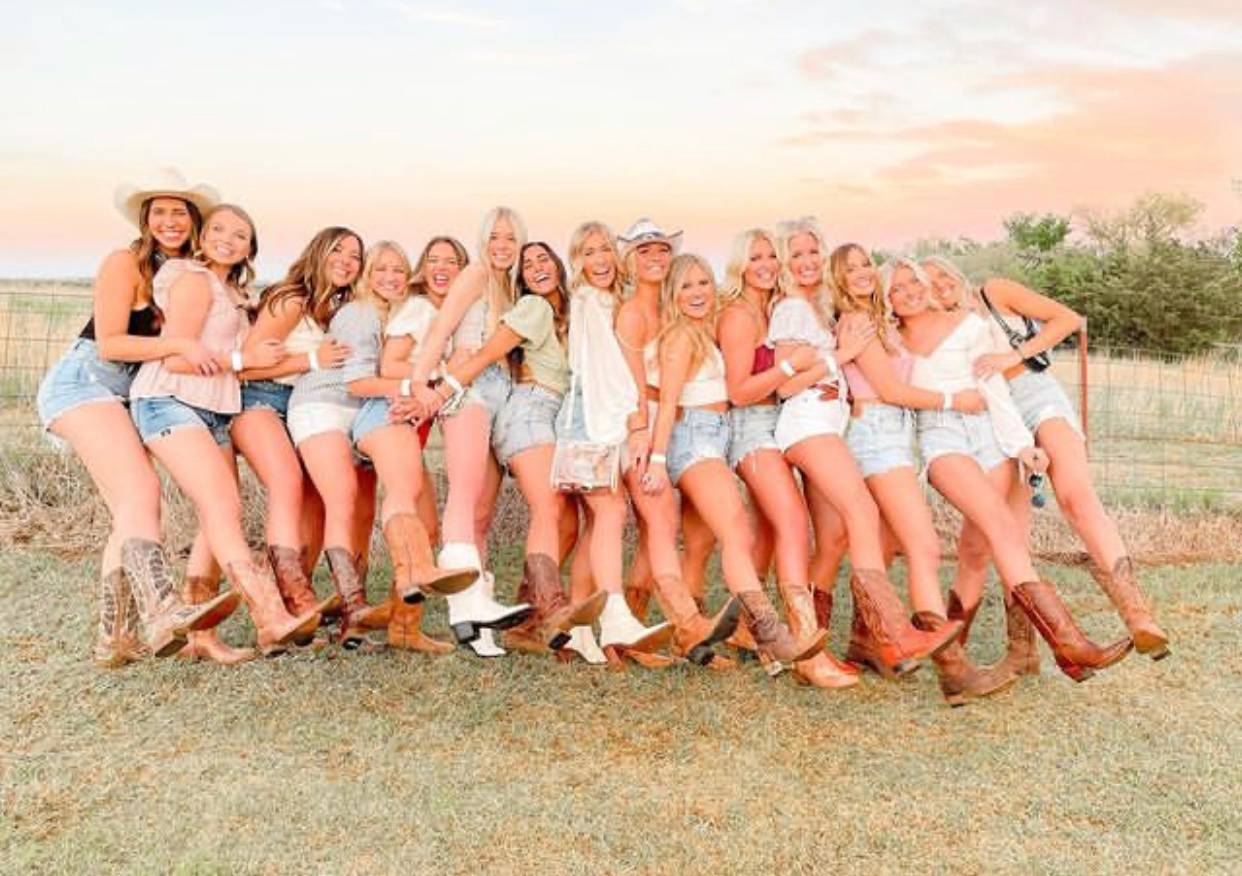 FOUNDED: APRIL 28, 1867 - MONMOUTH COLLEGE
FOUNDED AT OKLAHOMA:OKLAHOMA ALPHACHAPTER, 1910
FLOWER:WINE CARNATION
SYMBOL:ARROW
COLORS:WINE AND SILVER BLUE
PHILANTHROPY:READ > LEAD > ACHIEVE
MOTTO: "FRIENDS AND LEADERS FOR LIFE"
MASCOT:ANGEL
---
read > LEAD > achieve
One out of four children grows up unable to read, and that is one too many ... especially to the women of Pi Beta Phi. Their philanthropy, Read > Lead > Achieve, focuses on exposing children to the joy and benefits of reading. Their main program, Champions are Readers, allows chapters to visit a local elementary school and help them reach reading milestones. Anna raved about how amazing it has been to get to visit these students and share to joy of reading with them. Her chapter visits Jefferson Elementary, volunteering dozens of hours a week to read and bond with the students there. Reading can be a therapeutic outlet for these kids, and it was great to hear from Anna how much of an impact they've been able to make at the school. There's truly no better feeling than being able to make a difference in your community first-hand!
Along with regular visits to the school, Pi Phi also holds their annual Read Across America event at Jefferson to celebrate the joy of reading! Obviously they couldn't celebrate this year, but are hoping that they can visit their fav kiddos this year :)) Usually, RAA is put on around Dr. Seuss's birthday to make reading fun! Oh, the places you'll go when you love reading (sorry, that was way too cheesy.) It has been Pi Phi's goal to instill a lifelong love of reading ... and better way to do that than to have a fun-filled day dedicated to books??
It's more than in the classroom, though! Pi Phi also dedicates time to raising money for their incredible philanthropy. Some of their big events have been "Pazookies with Pi Phi" and "Let's Taco Bout Literacy." These food-related events are the perfect way to get college kids involved and to give some serious cash to such a great cause. I can only imagine what fun events these girls are going to do this year now that things have opened up!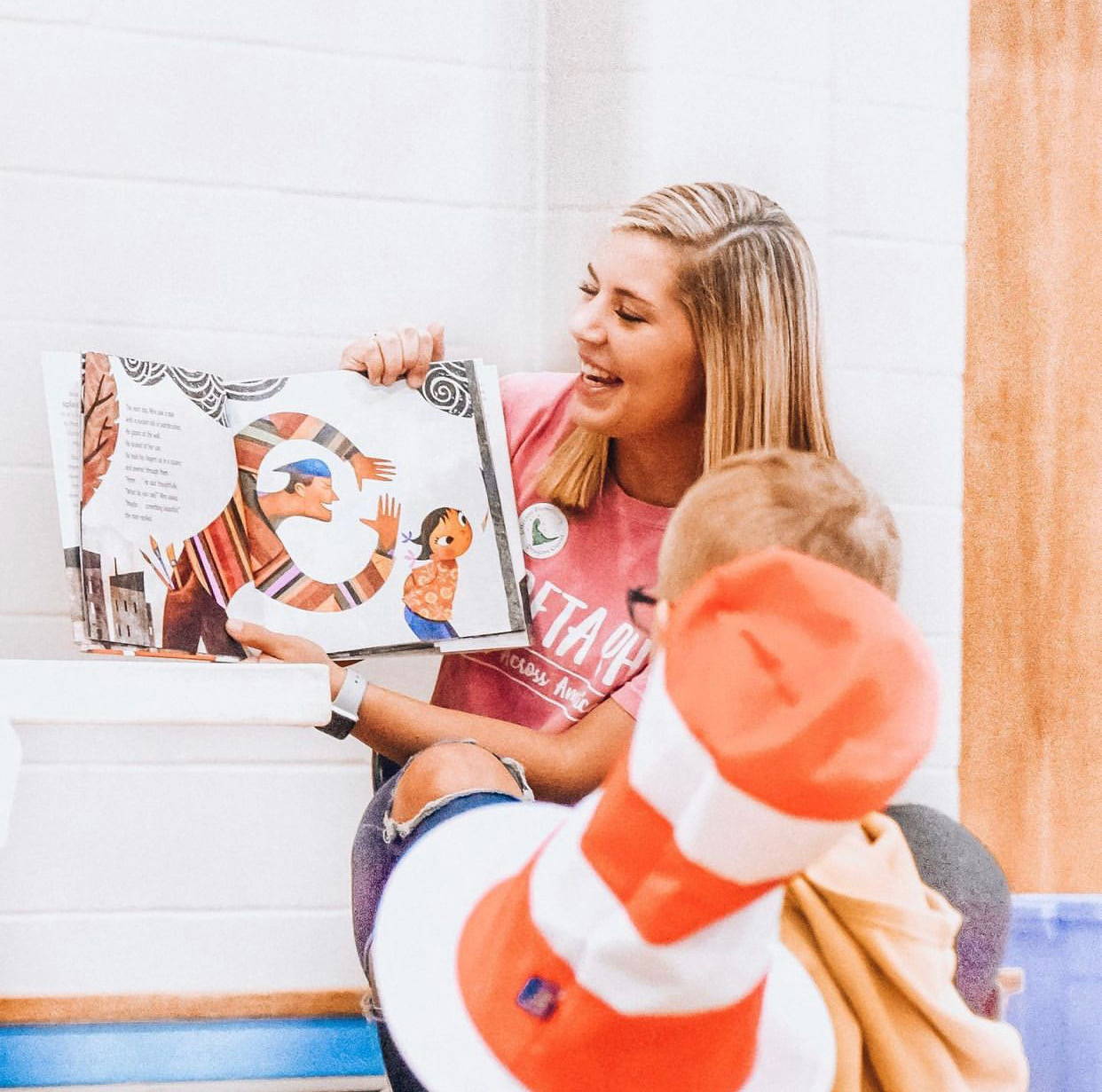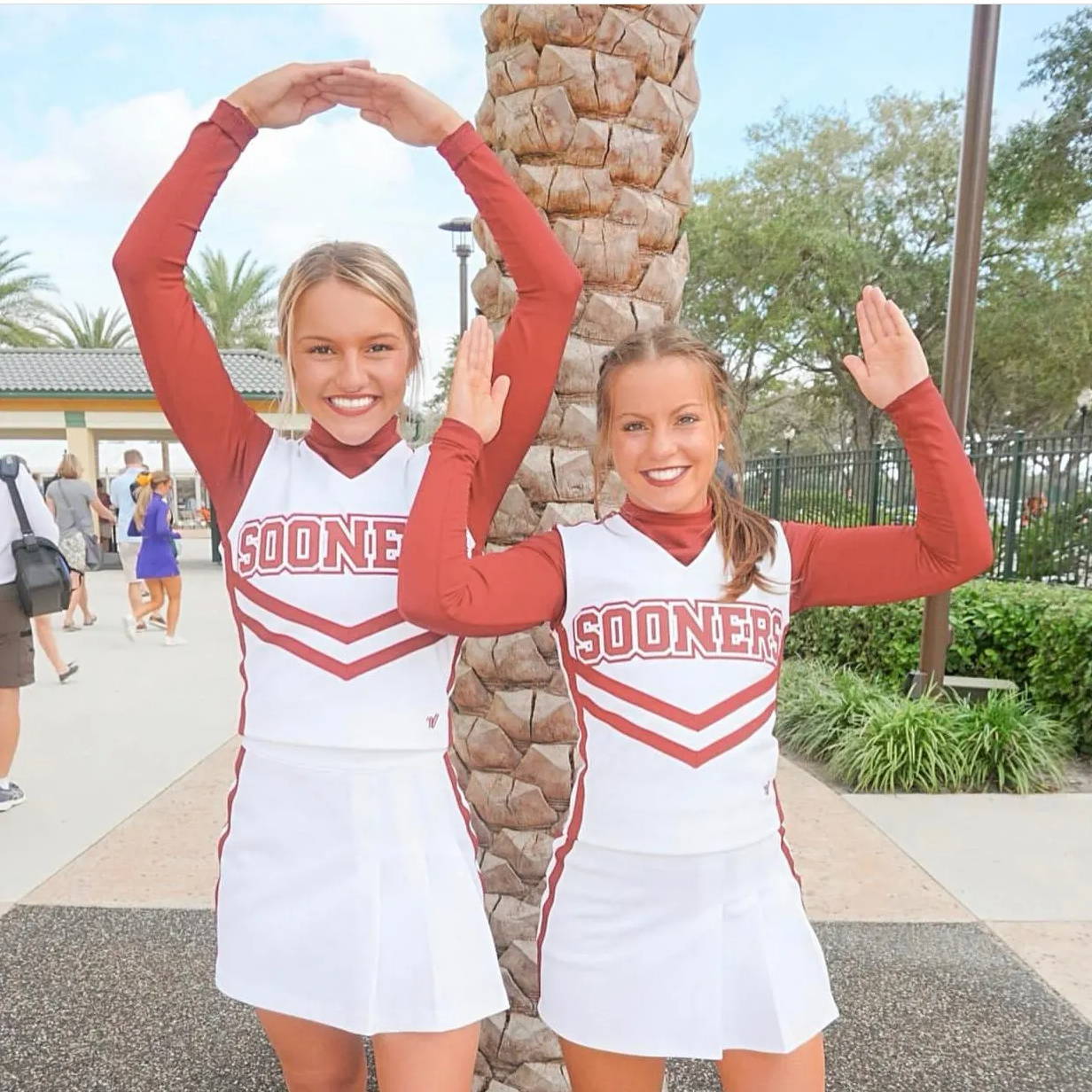 SISTER SISTER
It was so awesome to hear about such a strong sisterhood that has only gotten more close over this crazy year. Though they have not been able to do all the events that they had planned, Pi Phi found such cute ways to keep their sisterhood bonded and close as ever. Whether it's movie nights on the Pi Phi lawn or a smoothie bowl truck to the house, these girls found unique ways to stay bonded throughout the year.
I have to brag on them for a second ... these girls got first in grades for Fall 2020!! I don't know about y'all, but I had 0 motivation to do school when I was on Zoom still in my pajamas. So serious props to these smart girlies for getting 109 4.0s!! To celebrate, they set up the cutest bouquet making party at the Pi Phi house. It's the little things like that that show how much these sisters care for and want to celebrate their sisters!
It is always so nice to hear about a sisterhood that truly treats one another like sisters. Anna could not have bragged more about how caring and genuine everyone is. These are girls that you can count on, day or night, for whatever reason. These are girls that are your go-to's for all night study sessions or for last minute adventures. These are girls that are going to be in your life forever. The memories made at 1701 Elm are ones not to be taken for granted. After hearing from Anna, I know that her sisters will cherish all the amazing memories they have made/will make as Pi Phis.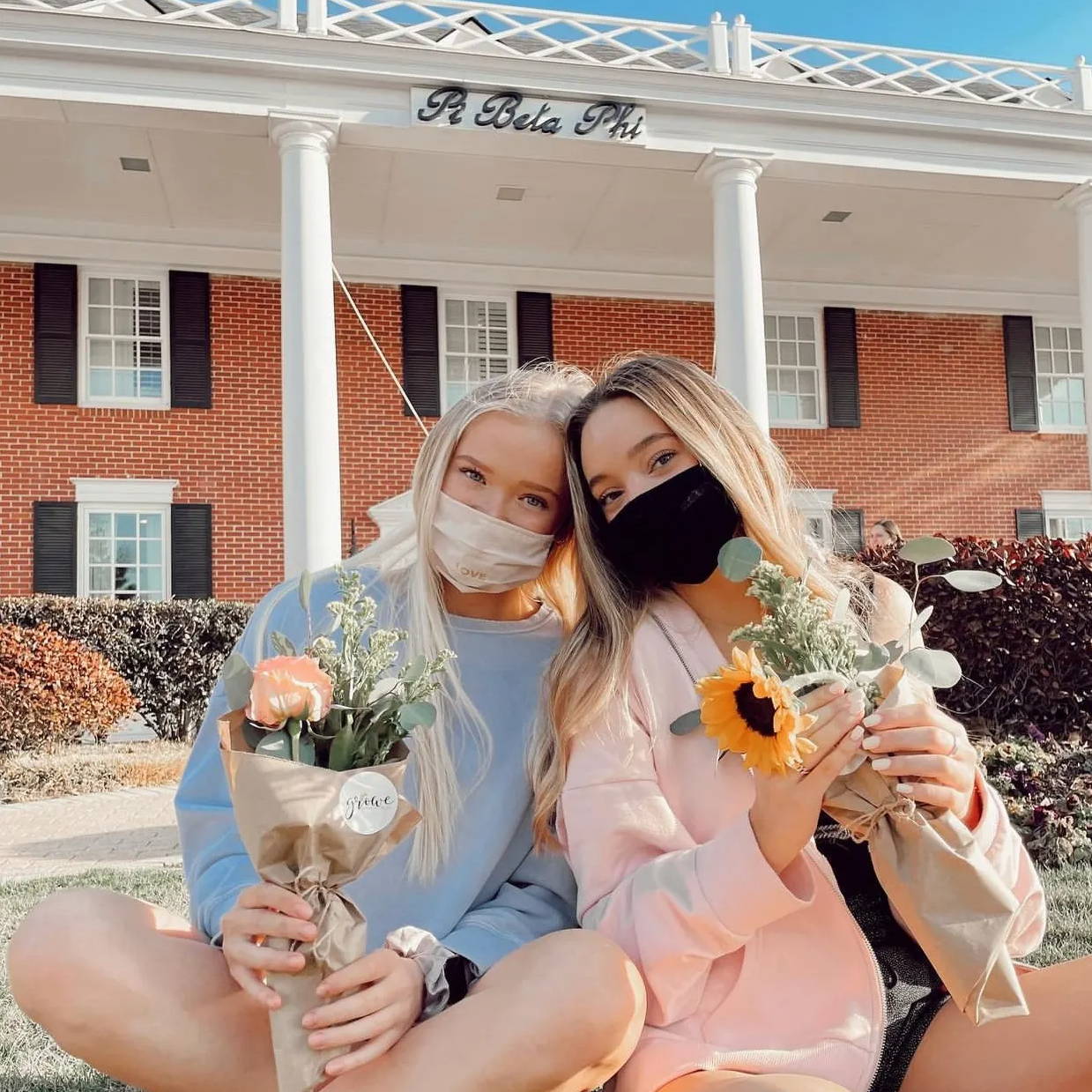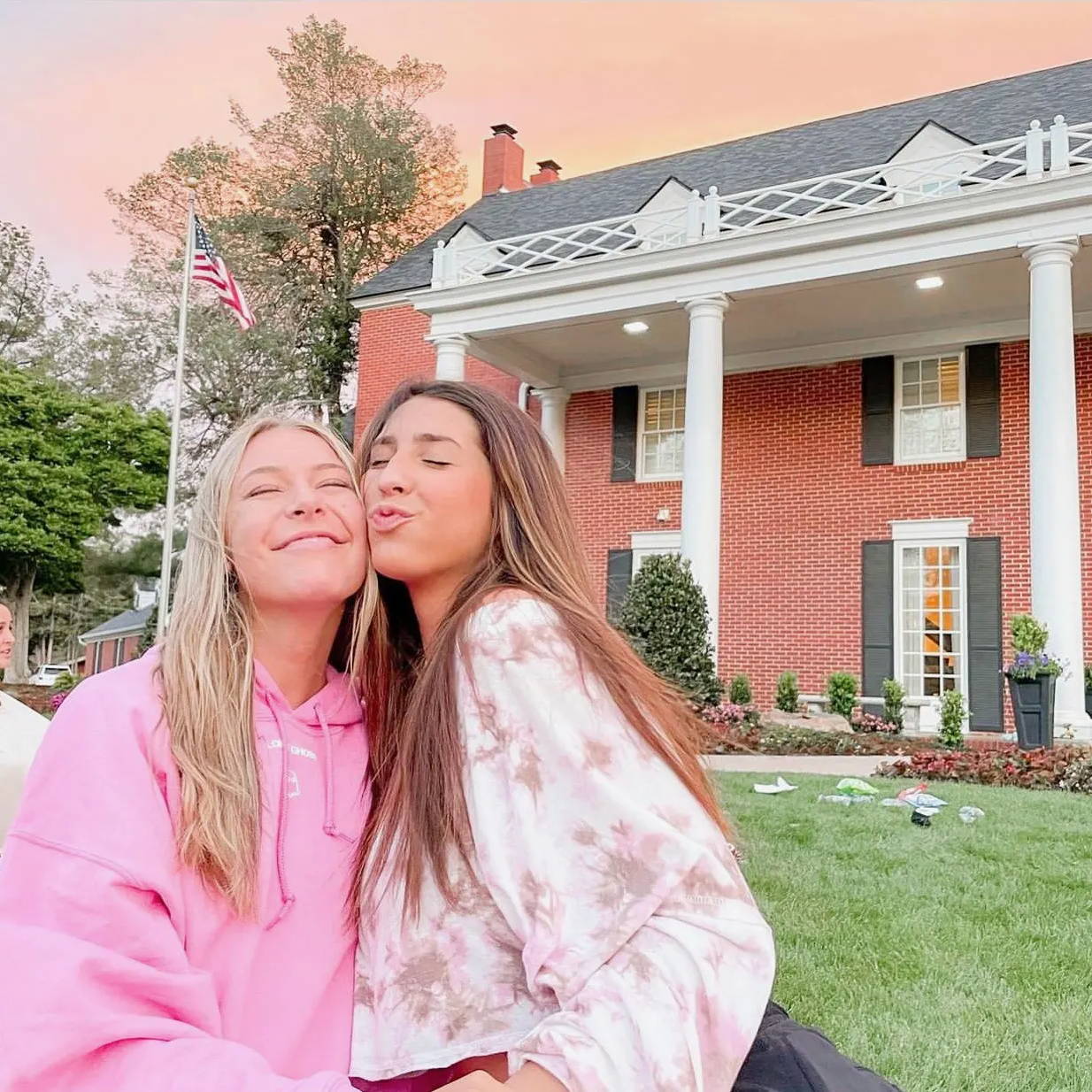 ring ching baby!!
With less than a month left until Oklahoma recruitment starts, I can only imagine how excited these Pi Phis are to welcome girls to 1701 Elm Ave! I can say for a fact that Anna is ready to go. As Director of Recruitment Events, she has been running around all summer long getting everything ready for the hundreds of PNMs coming in August. And, to make it even more special, it's all in person!No more WiFi meltdowns or wrong Zoom parties here :))
So what makes Pi Phi different from the rest? The girls that make it up! There's no better feeling than getting to a house during Recruitment and immediately having a breath of fresh air. And by the sound of it, that's what Pi Beta Phi at OU is!! Girls that genuinely want to get to know you and make you feel comfortable ... truly the Recruitment dream if you ask me. After talking with the incredible girls at Pi Phi, you will leave feeling like you're on Cloud 9!
It's almost impossible to not be nervous for Recruitment, no matter what side of it you're on. After talking with Anna, though, it was so great to hear how pumped and ready their girls are to have meaningful convos with the ladies coming in. Joining a sorority is more than getting to wear those letters and throw the sign - it's a group of girls that truly become your community. You want to be surrounded by girls that build you up and challenge you every day to be the best version of yourself. That's why it's so important to be yourself and go where you feel most comfortable! As cheesy as it sounds, you really have to trust the process. Like Anna explained, you're going to end up where you're meant to be. You could say it's like finding your match made in heaven!
Anna, thank you so much for chatting with me and telling me all about your ~angelic~ chapter! I can't wait to see what angels y'all get to bring home!
ALSO ... GO GIVE THEIR INSTA SOME LOVE!!!
WANT TO SHOW OFF YOUR AMAZING CHAPTER??
Fill out the form below to be featured!