---
We're back showing off another amazing sorority chapter! This week's stop - Chi Omegaat the University of Kentucky! I had a great time talking with Gracie Elliott, the chapter's merchandising chair, about all the things that make the Lambda Alpha chapter so special! We took a deep dive into their record breaking philanthropy efforts, diverse sisterhood, and their quickly approaching recruitment!
Read along to get a crash course in all things Chi Omega at UK!
---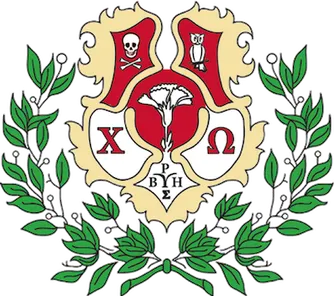 FOUNDED: APRIL 5,1895, UNIVERSITY OF ARKANSAS
FOUNDED AT U KENTUCKY:LAMBDA ALPHACHAPTER, 1999
FLOWER:WHITE CARNATION
SYMBOLS:SKULL AND CROSSBONES
COLORS:CARDNIAL AND STRAW
PHILANTHROPY:  MAKE-A-WISH FOUNDATION
MOTTO: "HELLENIC CULTURE & CHRISTIAN IDEALS"
MASCOT:OWL
---
YOU WISH IT, CHI O GRANTS IT
So many things about the Lambda Alpha chapter stood out to me as I was talking to Gracie, but one aspect impressed me more than ever - their dedication to philanthropy! The national Chi Omega philanthropy is the Make-A-Wish Foundation, and wow do these girls show up for the cause. They put on events throughout the year to raise thousands of dollars for the kids. One event in particular, Greek Sing, brings in the big bucks (and sounds like a blast!) The women of Chi O host a dancing competition that involves the other Greek organizations - with 100% of the money raised going to MAW. The last time they were able to throw the event in person, they raised around $150,000!! That's insane, and it also makes them the top Greek fundraising organization at UK. AND, if that's not enough, Chi Omega is on of the top 10 national fundraisers for Make-A-Wish. Talk about making a difference! Since they were unable to put on the event this past year, the girls created Wish Week and still were able to raise an impressive amount for the awesome cause.
Chi Omega at UK also has a local cause close to their hearts. They raise money for Rae of Sunshine, a foundation that honors a Lambda Alpha sister, Taylor Rae Nolan, who lost her life to suicide. Rae of Sunshine works towards ending the stigma surrounding mental health and getting people the help that they need. Taylor's mom, who started the Rae of Sunshine Foundation, regularly visits the chapter and speaks about mental health and suicide awareness. Gracie talked about how great it is to learn about the importance of taking care of yourself and those around you, as well as continuing Taylor's legacy in the chapter. Once a year, Chi Omega participates in the Out of the Darkness Walk in support of the American Foundation for Suicide Prevention. The girls walk to honor Taylor and so many others that have lost their lives to suicide.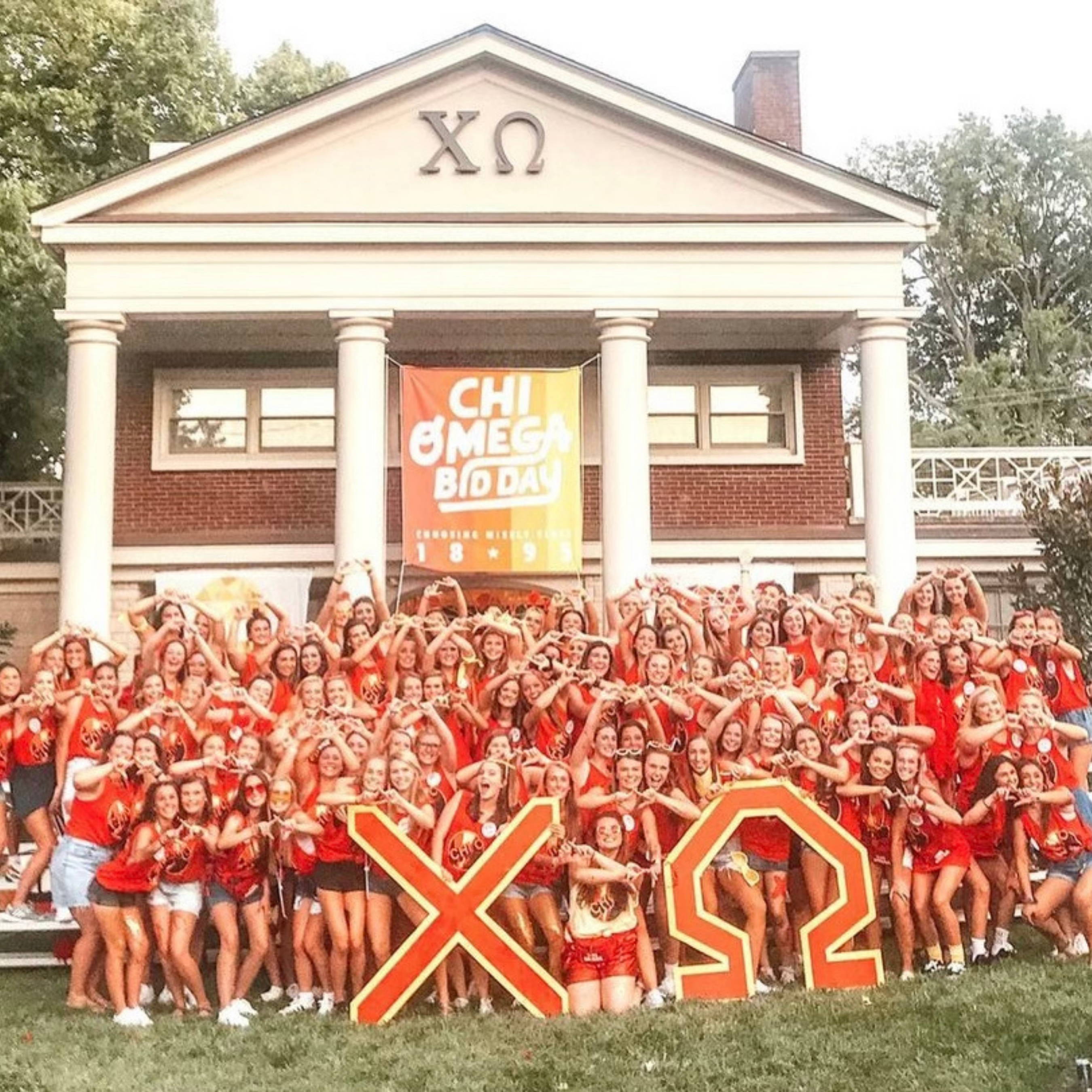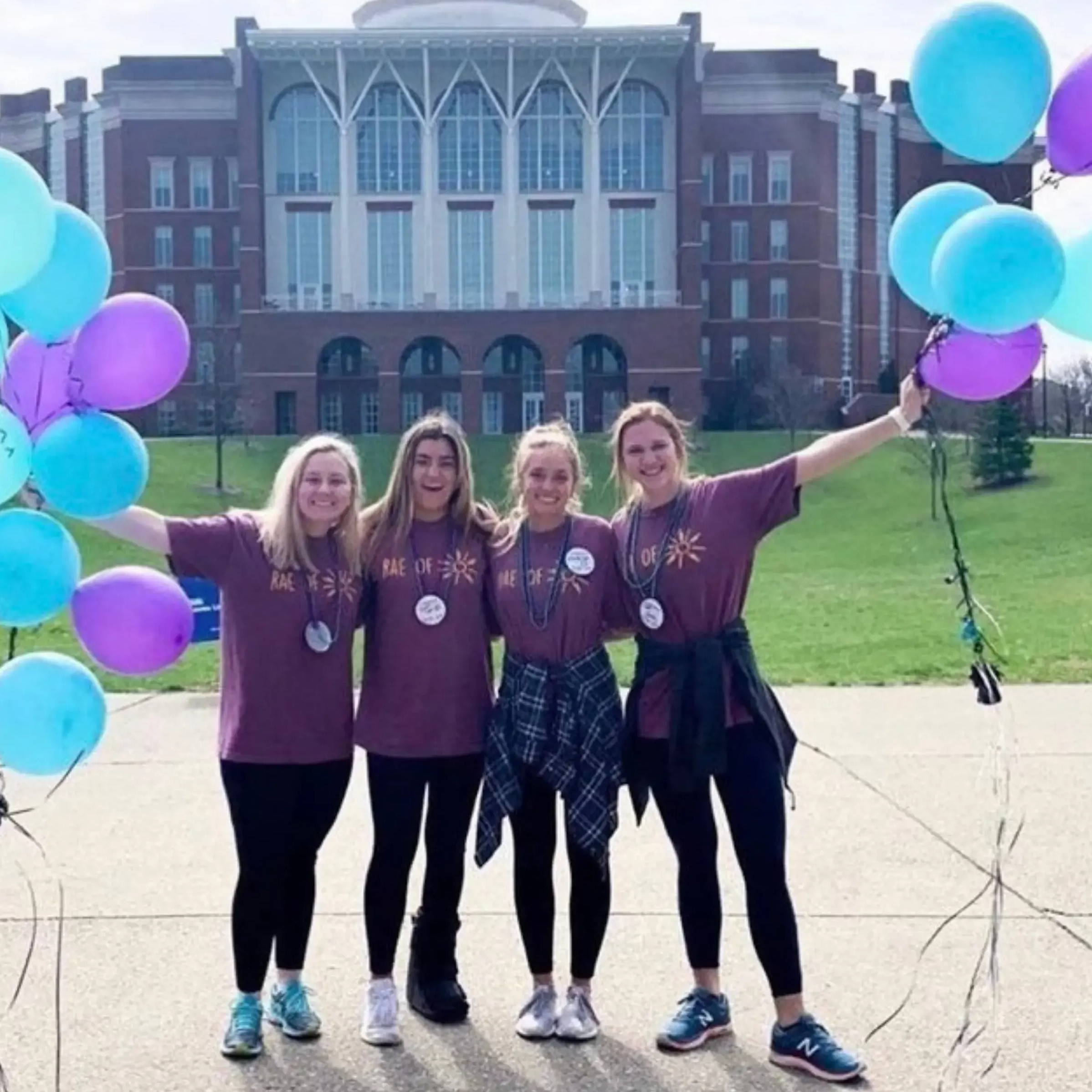 ---
sisters from another mister
I loved learning from Gracie about how diverse and vast her sisterhood truly is. They have girls from all over the country and world (shoutout South Africa!) With so many different backgrounds, you're never going to be bored when walking into the Chee! It was also really awesome to hear about how united all the women are, despite coming from different places. They might have different opinions and experiences on certain things, but they can all come together for Chi Omega and the amazing work they do. When Gracie was thinking about going through Recruitment, it was important to her that she wasn't joining a "cookie cutter" group of women. She wanted to be surrounded by sisters that had diverse backgrounds and were each unique in their own way! And, by the sounds of it, that's exactly what she found at the Lambda Alpha chapter :)
Ever since the world has been tipped on its head, it has been harder than ever to connect with those close to you - and that includes sorority life! As the world is hopefully going back to normal, I talked with Gracie about her close-knit Chi O sisters and how they stayed bonded through it all. Her chapter went to King's Island, an amusement park, for some much needed bonding time! They were all able to spread out and have fun on some roller coasters, and I can't lie ... I'm v jealous.
Another key part of a strong sisterhood? Some even stronger "families" between the sisters! Big Little has to be on every sorority's girls top 3 fav sisterhood events, and it definitely is on Gracie's! She could not have raved more about how much she loves her big and little, and how excited she is to get a grand little this year! Seeing how extra everyone goes on their littles' baskets and pumped they are to welcome them to their little fam is really the best thing ever. Chi O at UK also does some special stuff for freshman before they get their bigs - Sisterhood Support Groups! Each girl gets paired in a small group with an older member once they join the sorority, giving them someone to show them the ropes and really make them feel comfortable. Talk about a considerate sisterhood!! These women seem so welcoming and loving towards all the girlies in Chi Omega!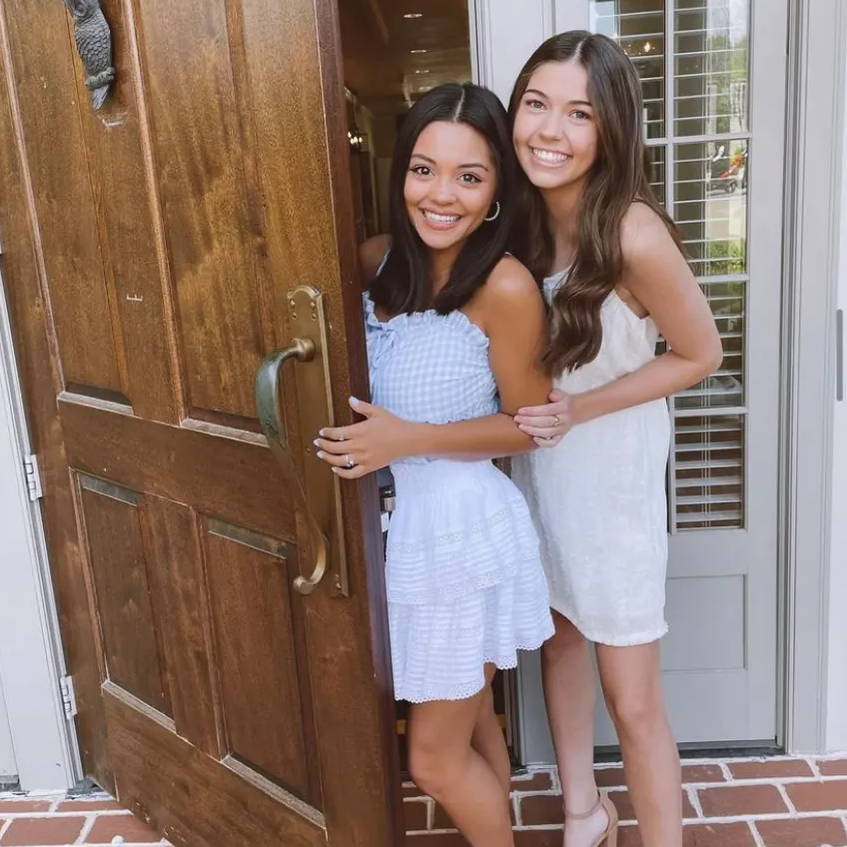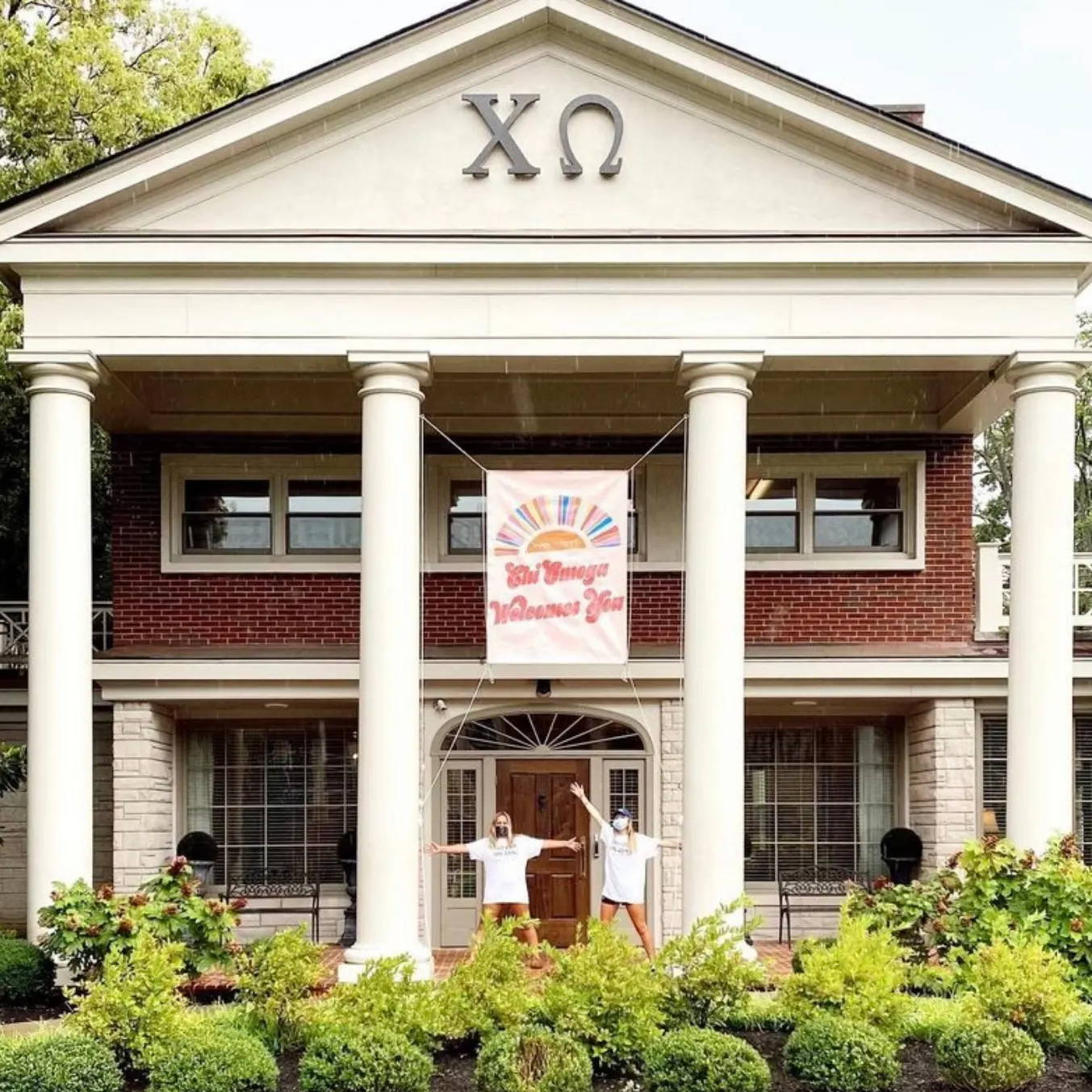 ---
choose wisely, choose chi o
Recruitment is the time for a sorority to give the freshmen an insight into their chapter and what makes them so special. Gracie talked about all her favorite parts of Recruitment and what she's most looking forward to this year. Because let's face it, Recruitment is literally right around the corner.
Philanthropy is Gracie's favorite part of Recruitment because it lets her sisters talk about all the amazing things they do with Make-A-Wish. They're able to share what makes their fundraising so special and how they've been able to make an impact in their community and across the country. Philanthropy is also the time to share their late sister Taylor's story. Even though they didn't get a chance to meet her, it is so special for the Chi Omega sisters to tell the girls going through Recruitment Taylor's legacy. It is a wonderful opportunity to spread how important mental health is, especially when first coming to college.
When going through Recruitment, it's important to remember to be yourself (I know, I know, it's cheesy. But it's the truth.) There's not better feeling than going into a house during Recruitment and feel all your walls go down. You're no longer feeling like you're playing a game or reading from a script, but having a normal conversation with a new friend. You are able to say stuff that might seem stupid, but it's literally just you being able to push that wall down between you and the sorority member you're talking to. It's easy to put up a barrier, especially when you're talking to so many people and running on minimal hours of sleep. But just be yourself! Trust those cheesy cat posters you always see in classrooms - they're definitely onto something when it comes to sorority recruitment.
I want to give a huge thank you to Gracie for giving me all the fun details about her incredible chapter and why she loves it so much! It is always so great to hear about a chapter that cares about each other, their philanthropy, and their impact on campus so deeply. And my advice for Recruitment this fall? ...
CHOOSE WISELY!
ALSO ... CHECK OUT THEIR INSTA!!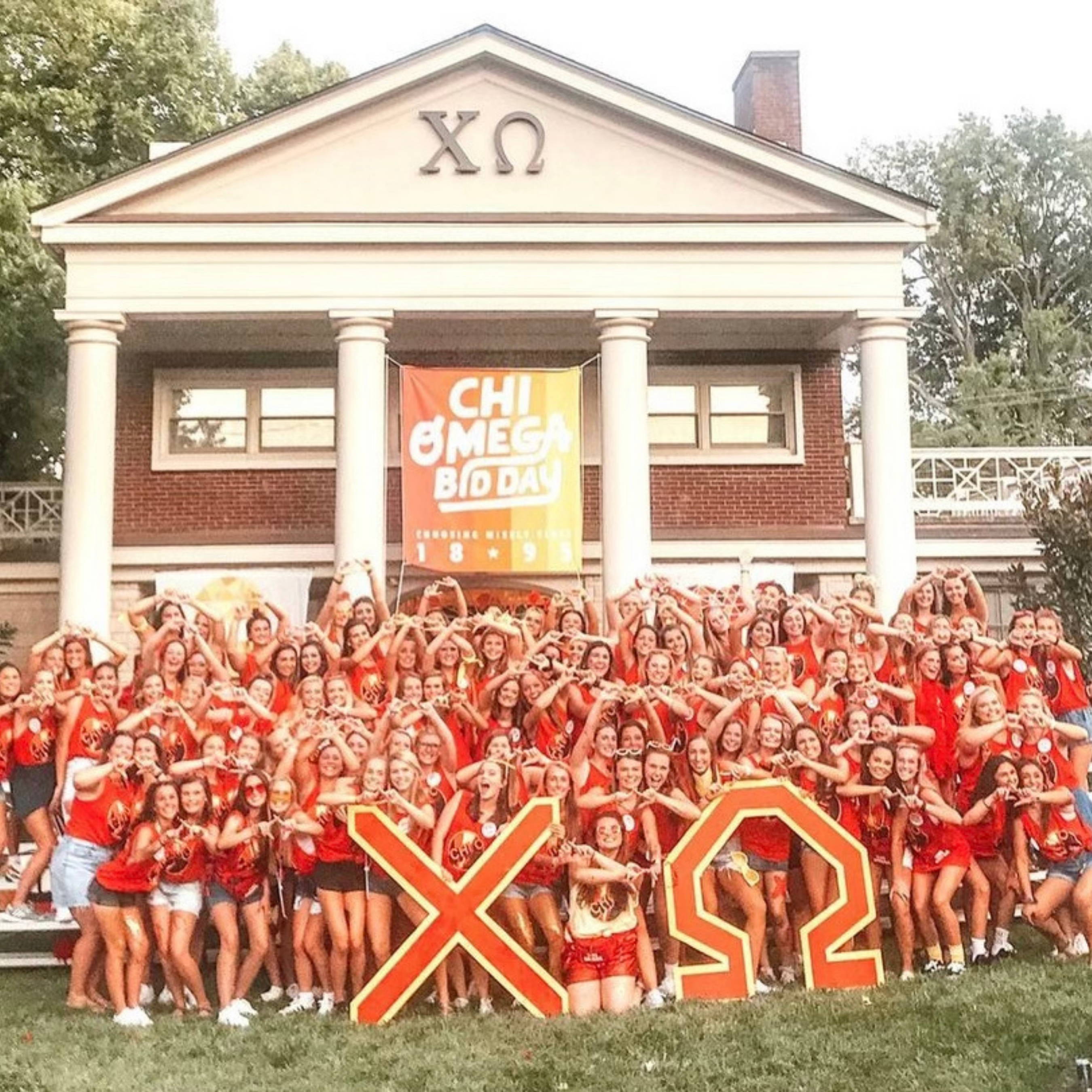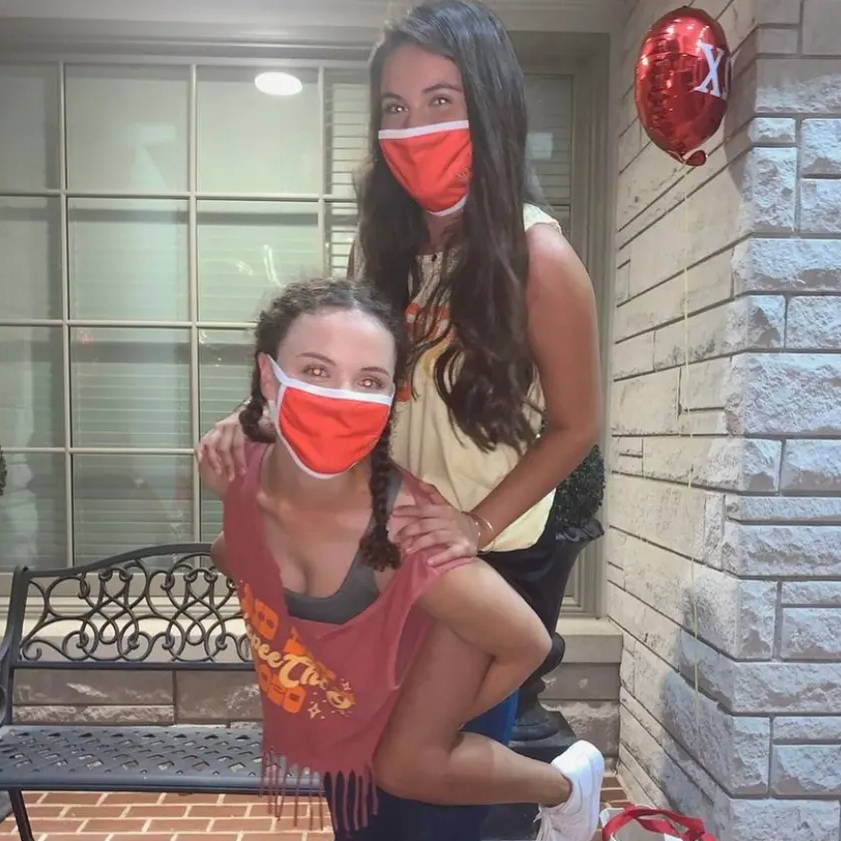 WANT TO SHOW OFF YOUR AMAZING CHAPTER??
Fill out the form below to be featured!