---
It's that time again ... time to highlight another incredible sorority! Get your kites ready, we're soaring to the Midwest to Kappa Alpha Theta at Kansas State University.
I had the best time chatting with Mary Beth Stankiewicz, the Chief Leading Officer of Theta at K State! She told me all about her sorority and what makes it so unique. We talked all about their philanthropy, diverse sisterhood, and what recruitment will look like this year.
Get ready to rep that black and gold - here's Kappa Alpha Theta!
---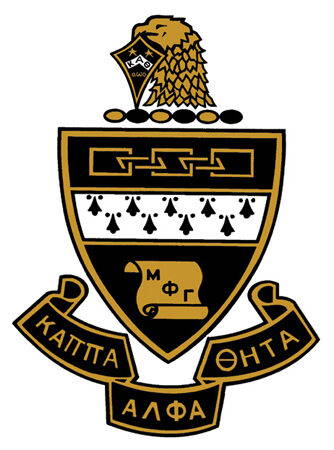 FOUNDED: JANUARY 27, 1870, DEPAUW UNIVERSITY
FOUNDED AT KSU:DELTA ETA CHAPTER, 1961
FLOWER:  PANSY
SYMBOLS:KITE, TWIN STARS
COLORS:BLACK AND GOLD
PHILANTHROPY:CASA/GAL
MOTTO: "LEADING WOMEN"
---
theta is for the child
Kappa Alpha Theta has long shown their major support for CASA, their national philanthropy. Court Appointed Special Advocate (CASA) is dedicated to providing children in the court system with a stable adult that can advocate for their well-being. This practice keeps the child's best interest at the forefront, and lessens the chance that they will re-enter the foster care system. Theta has worked with this organization for over 30 years, volunteering their money and time to programs across the country. The Delta Eta chapter works with their local branch, Sunflower CASA, to support children in their local area. Though you have to be 21 to be an official CASA volunteer, these Theta women have found other amazing ways to make an impact.
These KATs have been able to help Sunflower CASA plan events for their own program, not affiliated with Theta. This allows the girls to be further connected with the organization and help out any way they can. Mary Beth talked about how rewarding this experience was and how happy she was that her and her sisters were able to help out. Delta Eta also throws a 5K once a year to raise money for CASA. The theme changes every year, though it is always held in October. In the past, they have done a color run, because who doesn't love that?? COVID derailed their plans for 2020, but they were still able to connect virtually and run with small groups.
---
leading women
Sisterhood - let's talk about it! It's always so fun to hear about all the special things that make a sorority unique, and Mary Beth gave all the fun deets! The biggest thing that makes Theta stand out from the rest? The diversity! There are girls that have different interests, come from different backgrounds, etc. Their majors and hobbies might be all different, but one thing connects them all - KAT! These women are able to come together and respect one another for their differences, and that's simply the best thing ever. You'll never get bored talking to a group of Thetas at K State, that's for sure! Their differences have only made them stronger.
To keep connected, you gotta have all the fun sisterhood events! Mary Beth talked about a different kind of event, though it's also an amazing way to bond with your sisters. She raved about how much fun her chapter has at fraternity philanthropy events, like sand volleyball. Though their not your traditional sisterhood events, there's nothing like some healthy competition to make everyone close! Mary Beth reminisced on how fun it is to cheer on your own sisters and other sororities that are competing. Though you want your team to win, it's always fun to bond with other Greek organizations as well.
Mary Beth also talked in depth about how focused her sorority is on creating leading women, not only on campus but once they graduate as well. In fact, these girls have an app that connects them with sisters that have a similar major or have connections with what they want to do in their career. Networking is a huge deal in Kappa Alpha Theta, and they have definitely given their members all the tools to succeed! At the Delta Eta chapter, they do a "Leading Woman" shoutout to a member that has achieved something great. Whether they got a dream internship or got into medical school, their Theta sisters are there to cheer them on!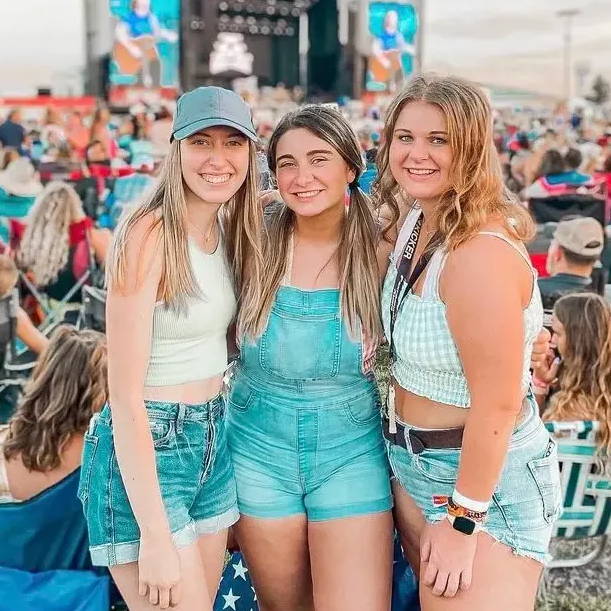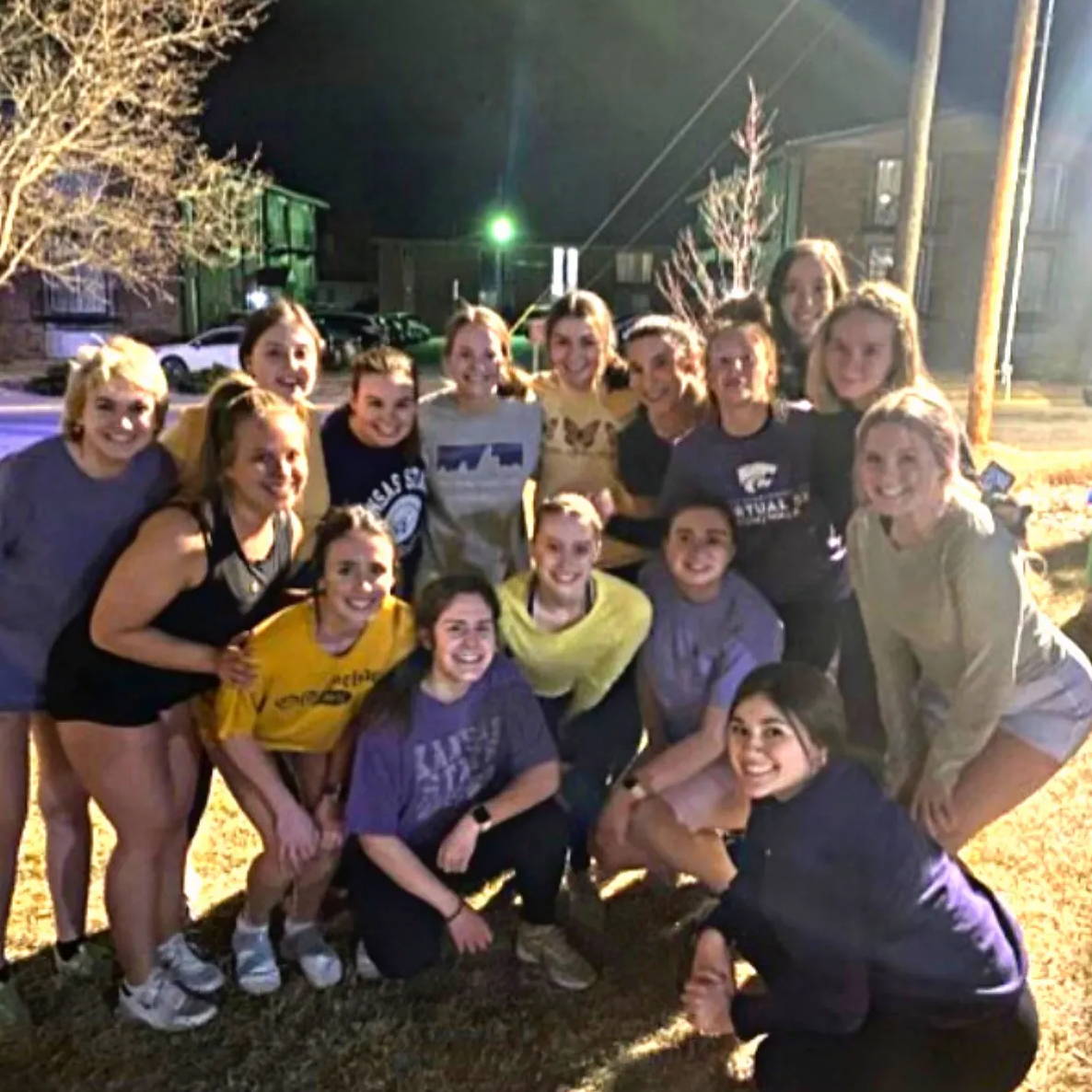 ---
thought theta ...
It's finally time. Recruitment season is in full swing, especially at K State! Mary Beth held nothing back when talking to me about her favorite recruitment moments and what advice she has for girls going through Recruitment this year. As Chief Leading Officer, Mary Beth is biased in being most excited for Pref night. There, she is able to pair sophomores with the incoming babies and make all the Theta dreams come true! Her favorite round though? Sisterhood! And when your sisterhood is so different from other sororities, I don't blame her. There's nothing better than watching the sisterhood video and reliving all the hilarious moments with everyone, and being surprised for the silly clips you didn't know were filmed!
When going through Recruitment, it's always important to remember who you are are what you're looking for out of this experience. Whether it's for a group of friends, a philanthropy you're passionate about, or just a community - it all comes down to being yourself. That's the only way you'll end up where you're meant to be. So be honest, (try to) be relaxed, be yourself. Also, don't be afraid to ask questions! Mary Beth brought up a great idea of asking about the culture of the sorority house, not simply about the friendships or girls in the chapter. That simple rewording makes you stand out from the rest and gets into those genuine, deep conversations everyone's always raving about.
Thank you so much Mary Beth for telling me all about your incredible chapter and what makes y'all so special. I can now say that I'm confident that theTheta girls are going to strike gold with their new members!
THOUGHT RIGHT!
ALSO ... CHECK OUT THEIR INSTA!!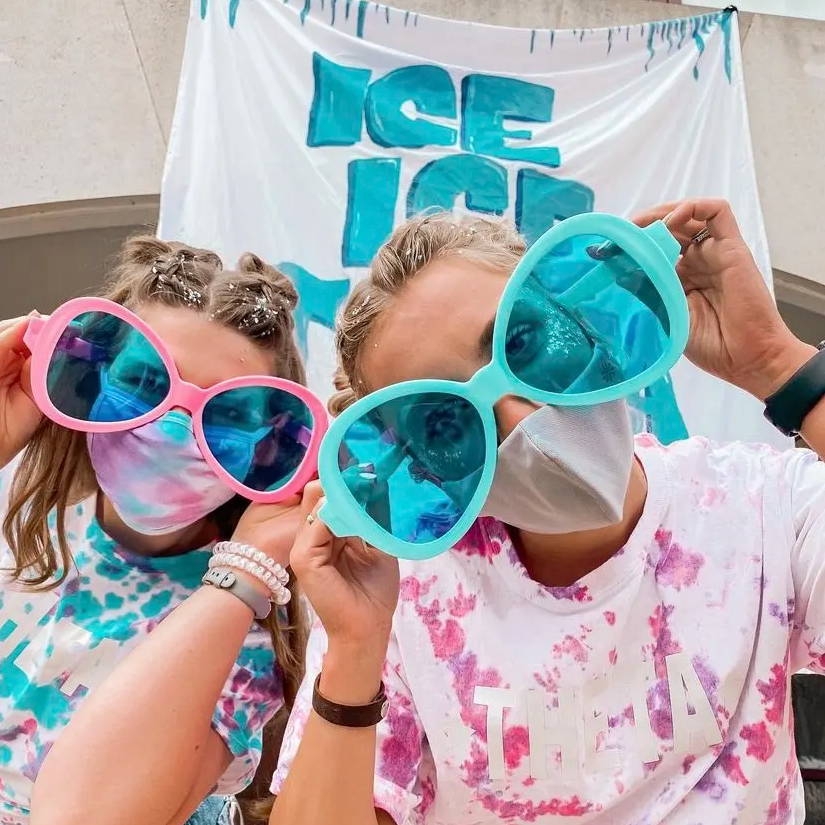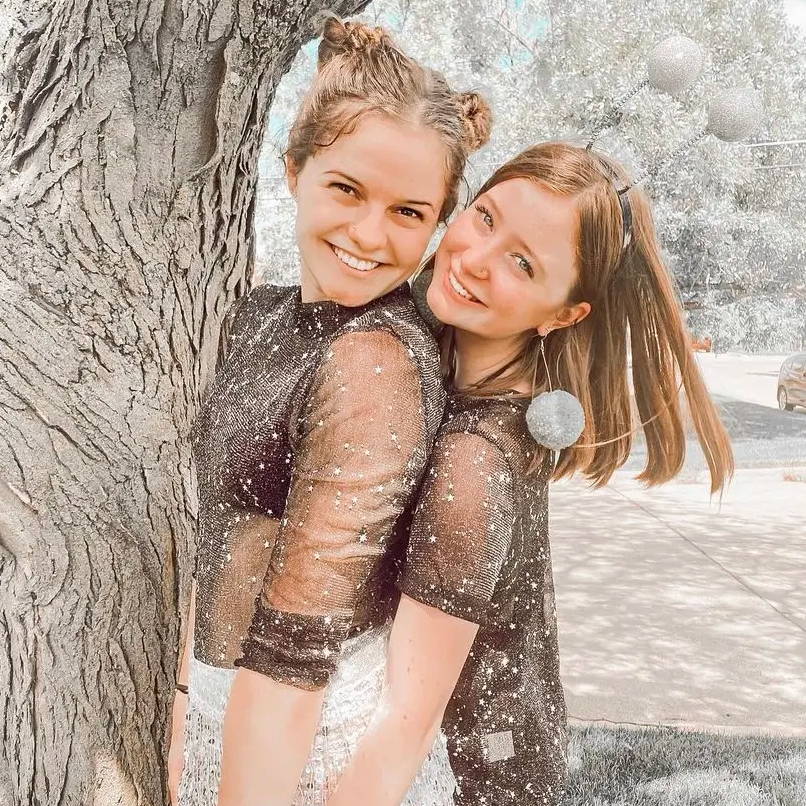 WANT TO SHOW OFF YOUR AMAZING CHAPTER??
Fill out the form below to be featured!