---
Check your calendars ... here comes Recruitment! To get everyone excited, no matter what side of it you're on, I talked with an incredible chapter from the Lone Star State! Are you feeling lucky? You should be, because welcome to Kappa Delta at Texas A&M University!
I got to Zoom with Josie Cowley, the VP for Public Relations for the Eta Alpha chapter and had the best time! Josie was so proud of her sorority's impactful philanthropy, the confidentand powerful women that make it up, and what she's looking forward to for this year's recruitment!
---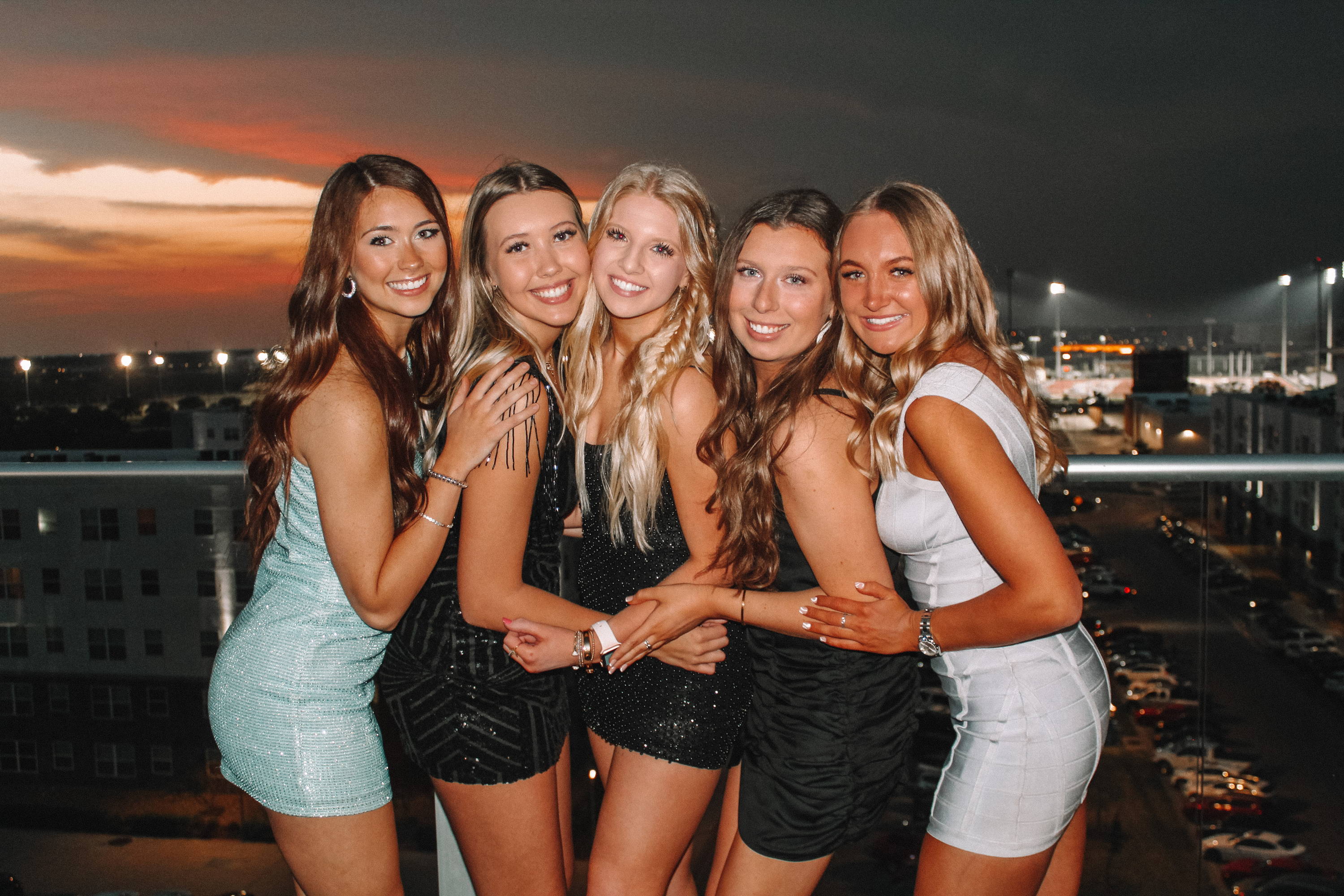 FOUNDED: OCTOBER 23, 1897, STATE FEMALE NORMAL SCHOOL
FOUNDED AT A&M:ETA ALPHA CHAPTER, 1999
FLOWER:WHITE ROSE
SYMBOLS:NAUTILUS SHELL, DAGGER, KATYDID
COLORS:OLIVE GREEN AND PEARL
PHILANTHROPY:PCAA AND GIRL SCOUTS
MOTTO: "LET US STRIVE FOR THAT WHICH IS HONORABLE, BEAUTIFUL AND HIGHEST"
MASCOT:TEDDY BEAR
---
kaydees for the babies
Kappa Delta has two philanthropies focused on the kids - Prevent Child Abuse America (PCAA) and Girl Scouts of the USA. PCAA was founded by a fellow KD sister in 1981 and remains dedicated to preventing child abuse and neglect before it even happens. Their main philanthropy event happens in the spring, Shamrock Week. This week is chock-full with fundraising events. We're talking donation drives, profit shares at local restaurants, tabling on campus, and ... the main event ... Spaghetti Dinner at the house! Obviously things had to be shifted this past year, but there is usually live music along with the delicious carbs! I can't think of a more fun way to support such an incredible cause.

The Eta Alpha chapter goes above and beyond on the philanthropy front and works super closely with the Prenatal Clinic of Bryan, a local clinic providing prenatal care to indigent pregnant women in the Brazos Valley area. This is an incredible partnership that allows KD sisters to make an impact that they can see in their community. Many ladies volunteer at the clinic, giving them first-hand experiences and helping those that are on the pre-med track. Along with PCAA, the profits from Shamrock Week go to the Clinic.
Let's hear it for the Girl Scouts! It's not just about yummy cookies, though that is a huge bonus. Girl Scouts of the USA focuses on building the confidence and leadership skills of their girls, sound familiar?? So does KD! Truly a match made in heaven. To show support, the Eta Alpha usually puts on an event with the scouts in November during International Girls Day. They hope to continue this and other events this coming year, assuming that the whole world doesn't shut down again.
---
Girl power
My personal fav thing to talk about when it comes to killer chapters - their sisterhoods. These are the bonds that get philanthropy, recruitment, and everything in between to be top notch! Another fav thing of mine? Super cute sisterhood events. Josie talked to me about her personal fav event that they always do - Galentine's. Whether you have a special someone or not, you can always count on your sisters to hang with at this event. Movies, pizza, snacks, a festive photobooth ... all the makings for the sweetest sisterhood!
Confidence, leadership, girl power ... that's what stood out to me while talking with Josie about her close-knit sisterhood. Kaydee is here to move mountains, let me tell you. This is more than a four year commitment, this is an organization that prepares amazing women to kill it once they graduate. For starters, Josie talked to me about the incredible girls who are already making a difference in the college. The Student Body President for Texas A&M University, Natalie Parks, is a Kappa Delta! Her dedication to leadership and service is just another example of how dedicated these Kappa Delta women are to bettering themselves and the community around them. And, don't forget,GO CONFIDENTLY!
Sororities are, at the end of the day, about friendship! And Kappa Delta has created the perfect way to celebrate that with International Women's Friendship Month. Every September, KDs are able to spread some extra love to their sisters, friends, and girls from other sororities. Josie talked about what they've done in the past and their plans for this fall. In the past, they dedicate a week or so to tabling across campus and passing out school supplies. I can't even begin to say how many times I forgot a pencil or Scantron on the way to class ... This year, talks of food trucks and a lawn picnic are in the works. How fun is that?? Little things like that to show your sisters and other Greek women that they are appreciated and loved :)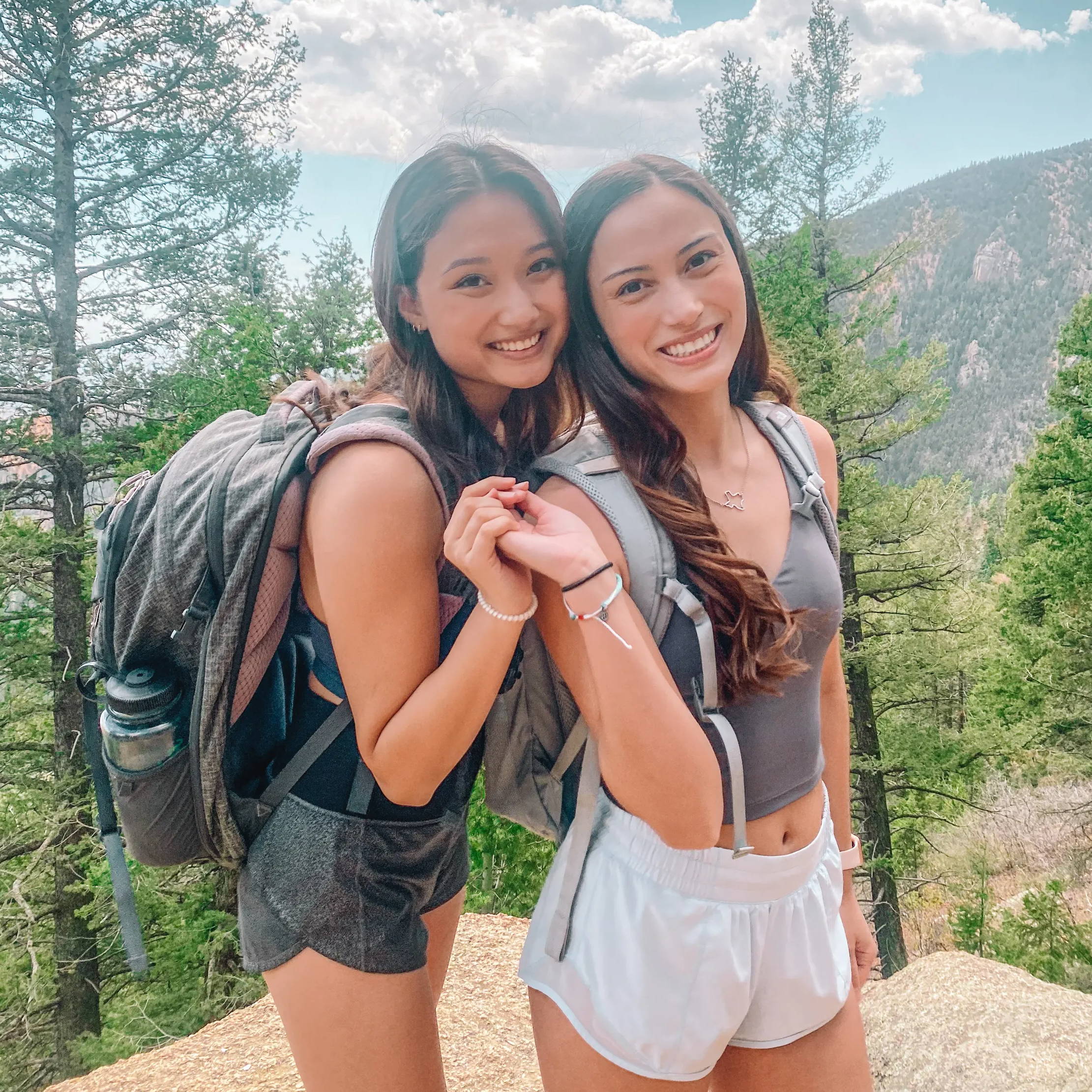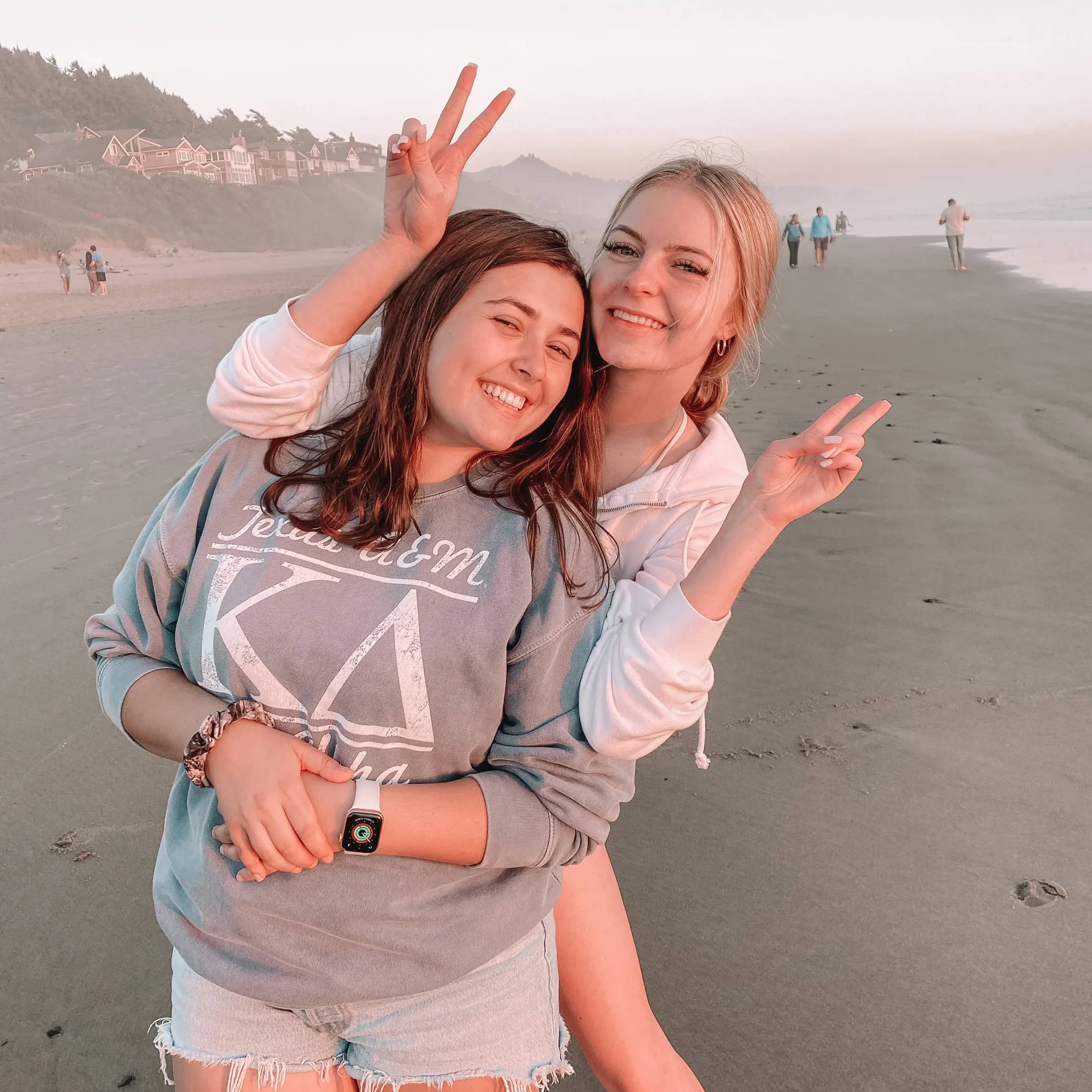 ---
#Neverloo

kd

back
We can't talk about a sorority without taking a deep dive into how you get there - recruitment! Kappa Delta at Texas A&M is more than excited for the fall and ready to meet all the girlies! And, maybe the best news, this year is in person! Never thought people would be more ready to get back into a crowded room than they are now. There's just something about being able to talk in person - especially during Recruitment - that we are not about to take for granted. It was especially heartwarming to hear why Josie chose to go KD. Pref night, arguably the most emotional night of Recruitment, is what sealed the deal for her. Specifically, Kappa Delta's focus on women empowerment and confidence made Josie fall in love with the olive green and pearl.
Josie's advice? Prepare for that College Station heat. There are rest areas, but that Texas sun is not forgiving. Bring a water bottle, maybe a mini fan, anything to keep you cool as you get ready to visit all the houses. Also, keep an open mind! Recruitment is a super stressful week filled with meeting new girls at all times. Go where you feel most loved, comfortable, and like home :))
Thank you so much Josie for giving me the low down on Kappa Delta at Texas A&M University! It's always the best hearing about an amazing organization and the ~girl bosses~ that make it up. I can now confidently say ...
Go Confidently, Go KD!
ALSO ... CHECK OUT THEIR INSTA!!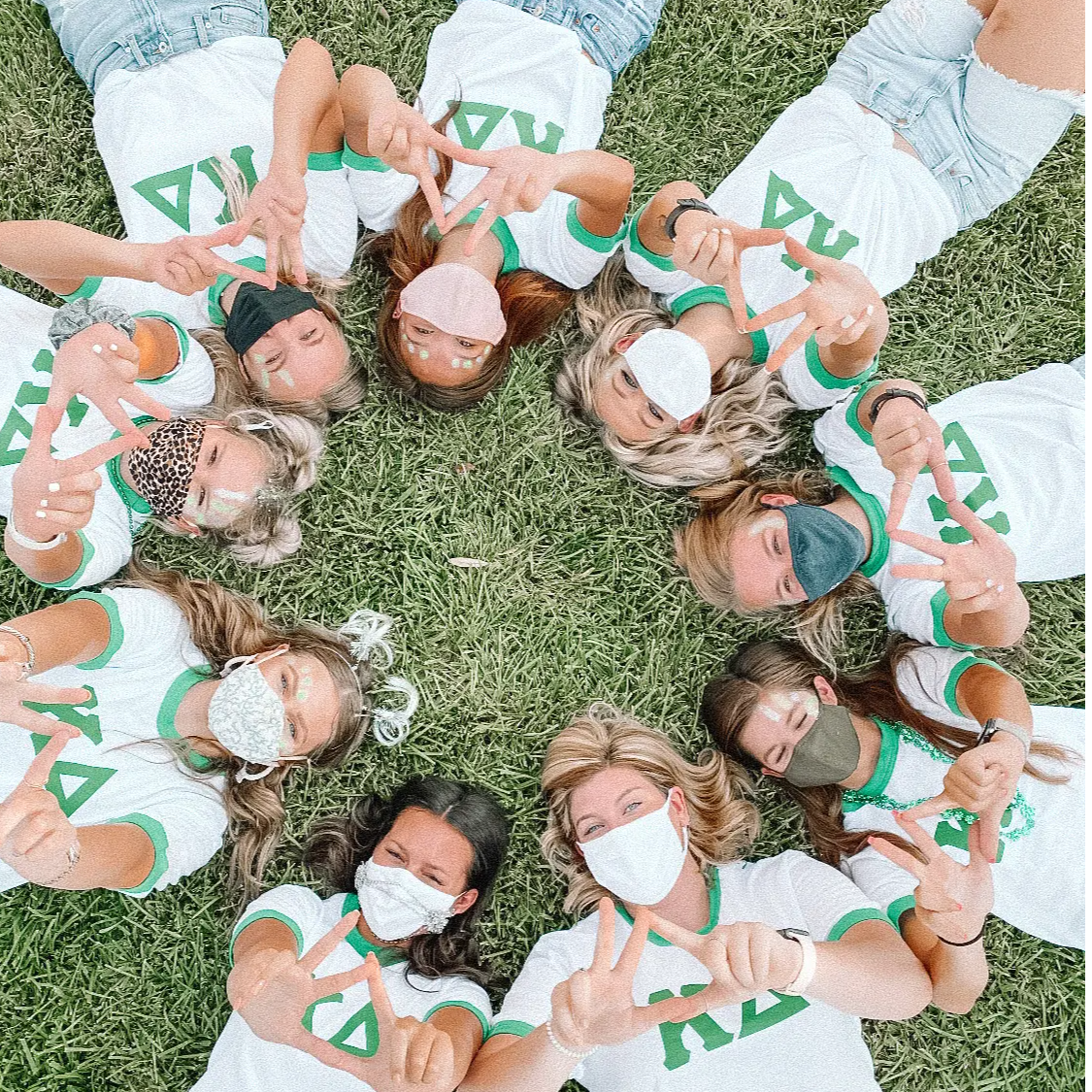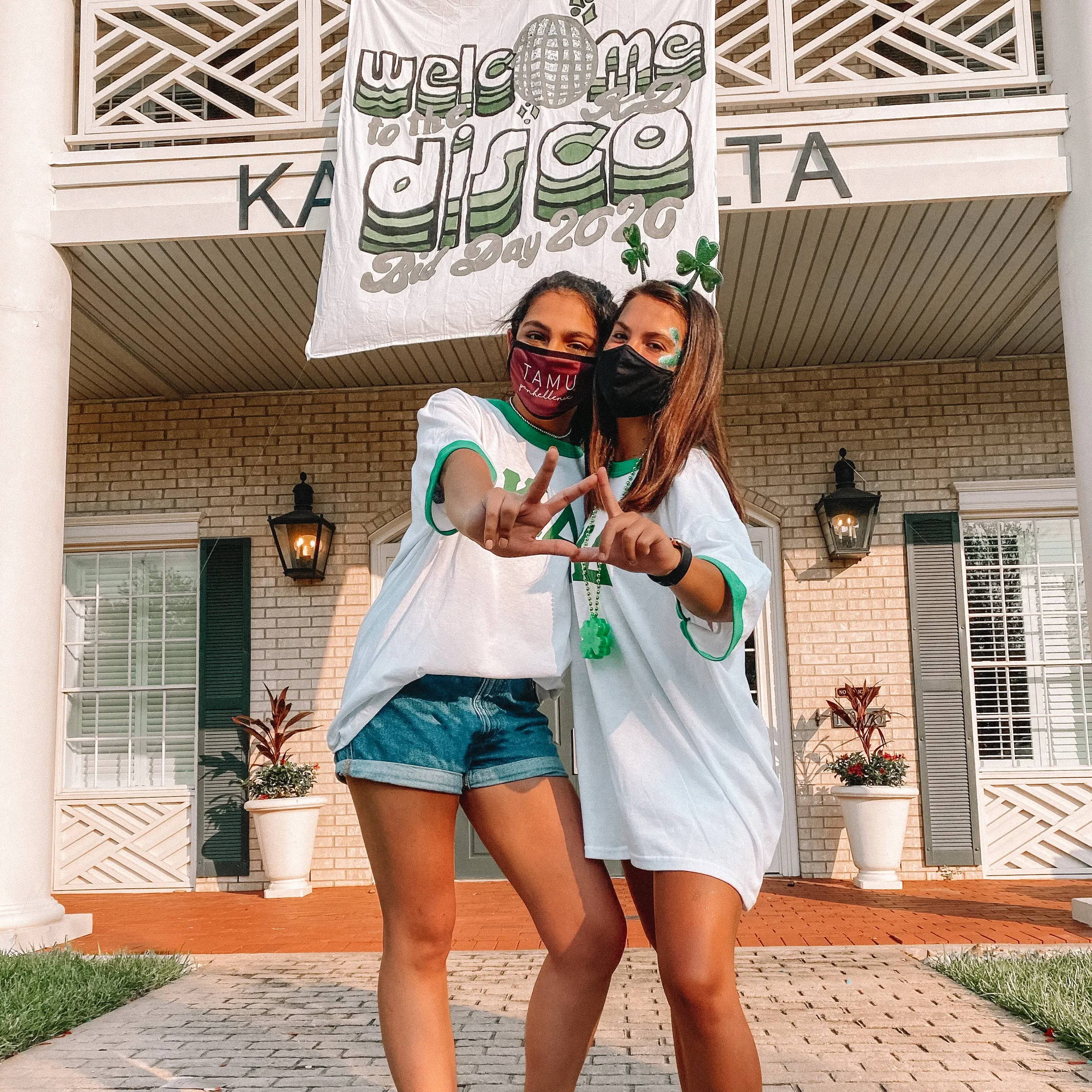 WANT TO SHOW OFF YOUR AMAZING CHAPTER??
Fill out the form below to be featured!