We're going to the Hawkeye State to talk about such an incredible chapter - Delta Delta Delta at the University of Iowa!!
I had a great time talking with Rachel Broderick about all the awesome ways Tri Delt stands out from the rest! We chatted about their record-breaking philanthropy, close-knit sisterhood, and all the ways they're getting ready for Recruitment!
I heard there's three times the love with DDD, so let's talk about them!
---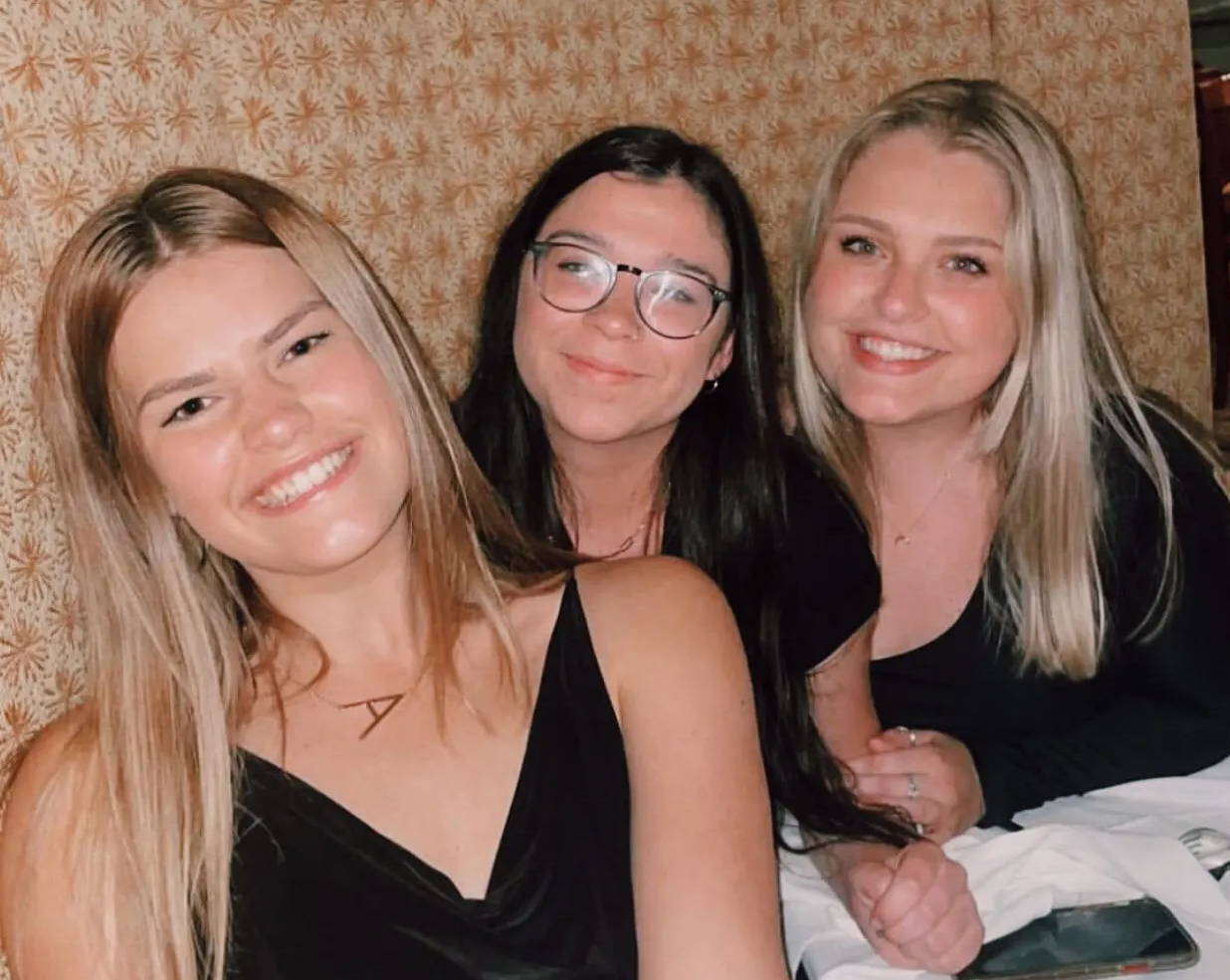 FOUNDED: NOVEMBER 27, 1888, BOSTON UNIVERSITY
FOUNDED AT U OF IOWA:PHI CHAPTER, 1904
FLOWER:PANSY
SYMBOL:TRIDENT
COLORS:SILVER, GOLD, AND CERULEAN BLUE
PHILANTHROPY:ST. JUDE CHILDREN'S RESEARCH HOSPITAL
MOTTO: "LET US STEADFASTLY LOVE ONE ANOTHER"
MASCOT:DOLPHIN
---
St. Jude Children's Hospital is pretty well known around the country, but what about Tri Delta's dedication to fundraising? These girls work hard, and I mean HARD, to spread awareness and raise $$ for the children and families at St. Jude. I talked with Rachel about the amazing impact St. Jude has on the children they treat and how cool it is that Tri Delta is a piece of that puzzle. And let me just say, the Phi chapter is incredible at fundraising for St. Jude. Need proof? Their chapter placed 3rd in fundraising for St. Jude ... out of all the Tri Delta chapters. Pretty incredible if you ask me. And that's not even mentioning Delta Delta Delta's national goal to raise $60 million in 10 years (which they're about to surpass in year 6.) Amazing!!
There are so many different ways to fundraise, but food is always a safe bet, especially at college campuses. In the past (Pre-COVID) the Phi chapter put on multiple in-person events to raise money for the kids. One event, DHOP, brought in that cash with stacks of pancakes! People paid $5 to get some yummy pancakes with all the toppings they want. They did a similar event with Tri Scoop, except instead of pancakes it was ice cream! A super simple, super sweet, and super effective way to help your philanthropy!
Since COVID, however, all sororities have had to adjust to how they fundraise. At the University of Iowa, DDD has been successful with a Virtual 5K and a t-shirt fundraiser to continue to give back. People participated in the run virtually by donating through social media, while a percentage of the t-shirt sales went directly to St. Jude.Because DDD has raised so much money for St. Jude, the hospital celebrates March as Tri Delt for St. Jude month. Rachel is excited to use this month as a way to spread awareness about child cancer and raise even more money through social media posts.
---
What is a sorority without a strong sisterhood to back it up? At Tri Delta, they don't have to worry about that. Not even COVID can break this tight knit of girls. To help keep people connected, they have Zoom sisterhoods with everyone in the chapter. Now, obviously it was better when you could hang out with your sisters without fear of a connectivity error, but these Deltas are making it work!
Back when we could all hang out together, Rachel told me about some of her favorite activities her chapter did together. On the top was a pumpkin patch sisterhood event, and I don't blame her. It seemed like a ton of fun! They carved and painted pumpkins, had cider, took cute pics in the patch - what more could you want in a fall sisterhood?? They also have gone to a trampoline park together for some more sister bonding! So fun :)
Rachel's fav thing about her sisterhood? The connection they all have! It's common for there to be separation between grades, but not at Tri Delta! Rachel loves how girls from all pledge classes are able to hangout together and mesh really well. This is also made a lot easier through Big Little - one of the best sisterhood events out there! Getting a "family" at your home away from home is the best and lets girls from different grades talk so easily.
I did love to hear, though, about the Phi chapter's unique housing setup. Since the Delta Shelta can fit 55 girls, an entire pledge class can live in sophomore year. Name a better way to connect with your sisters that's better than all living together ... I'll wait. I can only imagine the crazy fun memories that were made living with their entire PC in the Tri Delt house!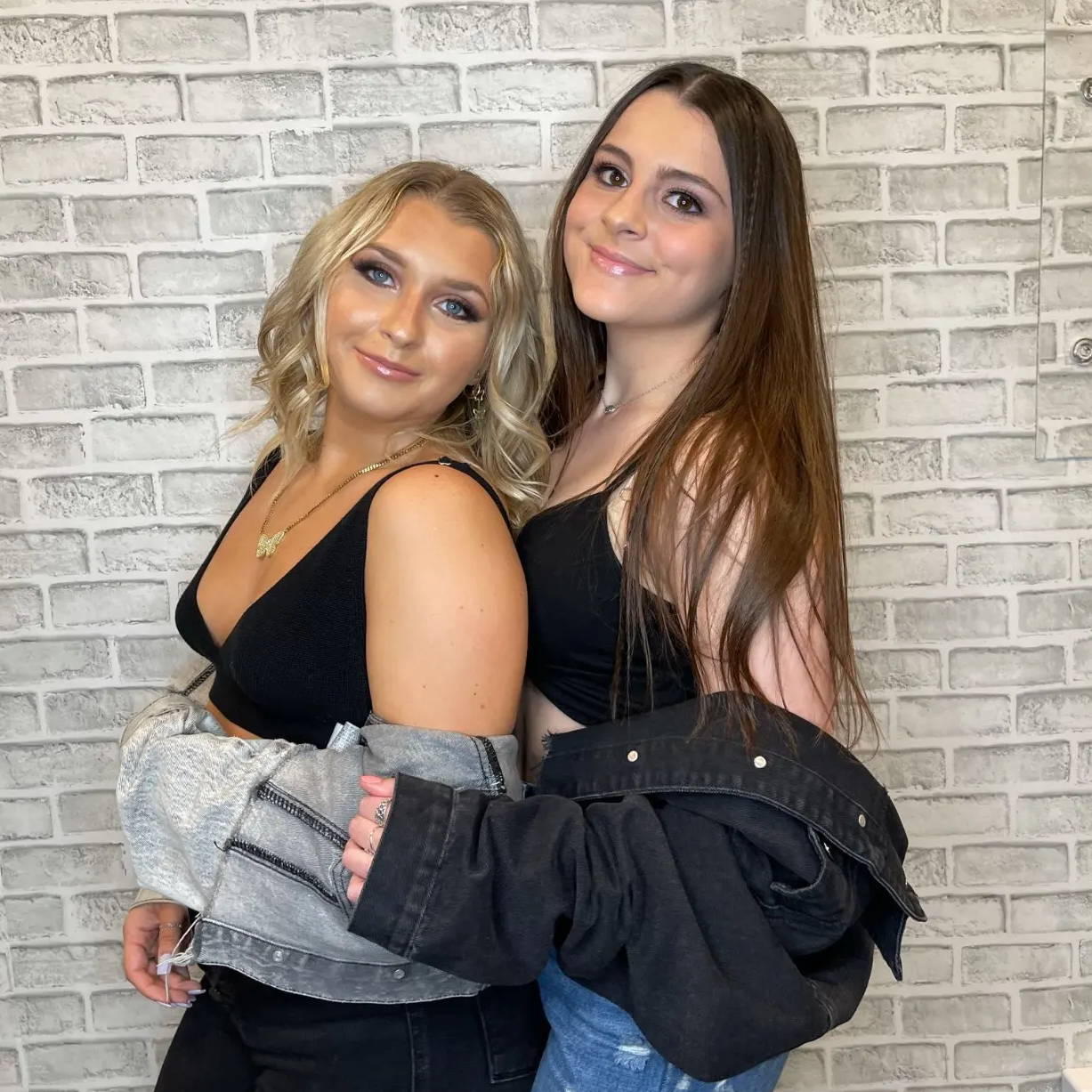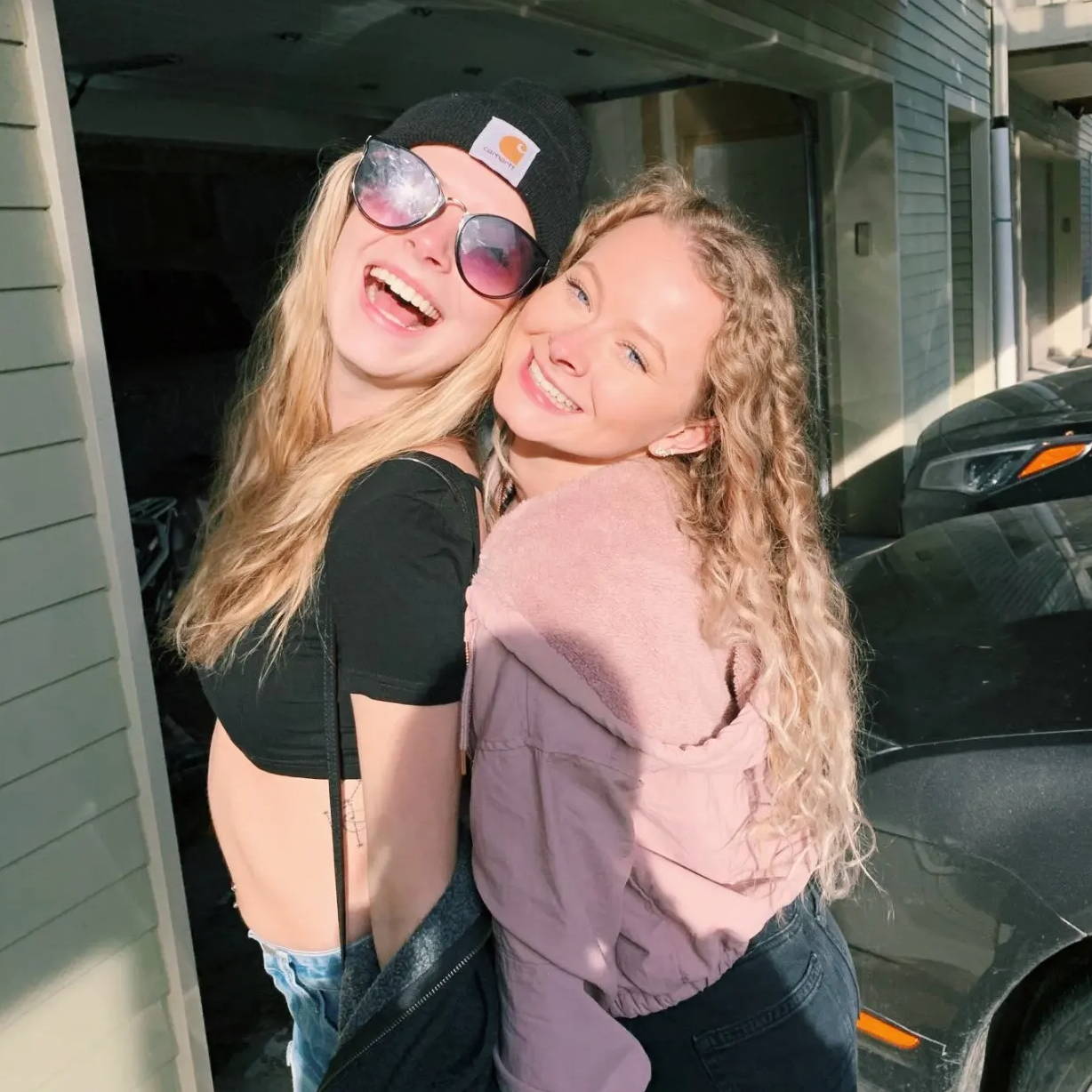 ---
Okay, now the thing that everyone's thinking about - recruitment! How can you not be? It's the most fun/stressful/exciting/nerve-wracking time of the year! Well, hopefully not as stressful this year with partially in-person parties at the University of Iowa ... goodbye, WiFi issues! With so much to look forward to in Recruitment, it's hard to pick just one aspect that's your favorite. WithDelta Delta Delta, their philanthropy round shines so bright it's hard for it not to be your fav! Hearing Rachel talk about how impactful that day is and how inspiring the philanthropy video is made me want to go through Recruitment all over again! On this day, Tri Delta is able to make connections with girls who have experience with St. Jude and give them a deeper understanding about why their philanthropy is so important.
I always love hearing why a girl went their sorority, and Rachel's story did not disappoint! She talked about how it was pouring rain when she was going through (a literal nightmare) and how her hair looked "crazy." But as soon as she walked into Tri Delt, they didn't care. The girl she was talking to told her to take a deep breath and to just be comfortable. And that, ladies, is when you know you're where you're supposed to be. The women don't care what you look like, what you're wearing, anything - they just want to get to know you and have a real conversation.
That's another reason that Tri Delta at the University of Iowa seems so incredible. Before Recruitment, the girls are not given a script or trained on exact things to say to the potential new members when they come to the house. They want the conversation to flow naturally and not feel like they have certain points they have to hit. It's not an interview; it's a relaxed conversation between friends. And that's what Recruitment is all about - making friendships!
Thank you so much to Rachel for giving me a deep dive into Tri Delta at the University of Iowa! It's always so great to learn about and highlight such a great chapter!ALSO ... CHECK OUT THEIR INSTA!! Trust me, it's super cute :)