Sorority Rush Themes for Fall 2021
Sorority Rush Themes
for Fall 2021
We can hardly believe it either, but rush season is already right around the corner. If you're starting to prepare for rush 2021, then there's one thing we know for sure: You'll want to provide your sisters (soon-to-be sisters included) with the best possible experience, setting the tone for your sorority moving forward. Plus, it's always a great idea to make an excellent first impression—and if you're in a sorority, then a fun, engaging, and unique recruitment experience is the best way to make an impression worth remembering, from bid day and beyond.
That being said, here are the top sorority rush themes of fall 2021.
---
It's a bit of a classic, but that's for a good reason. During recruitment, a jungle theme is always fun—plus, it's easy to reinterpret and make your own. All you'll need to do is work with the jungle-themed basics, including leaves and animals prints. Then, you'll be able to use these motifs to create your own unique decor and outfits.
Here's another classic theme to make your own this recruitment season. For this one, you can take inspiration from some of the top rock stars in music history—naturally, this includes the likes of Aerosmith, Queen, the Rolling Stones, and so on. Play some music, but also don't be afraid to go wild with decor and costumes, from blow-up guitars to temporary tattoos and whatever else you can think of to create a rockin' time for your pledges. 
---
Maybe you're looking for a more colorful theme this coming rush season. If that's the case, then it may be a good idea to go with a Candyland-inspired theme. You'll be able to take inspiration from the classic board game, using candy and pastel colors to decorate and accessorize. You could even create your very own rainbow path to really drive home the atmosphere. Don't be afraid to put lollipops and other treats all over the place to create the perfect Candyland ambiance.
4. The Great Gatsby (Or the Roaring '20s)

There are two ways you can approach this theme, although both will lead to a pretty similar (and equally fabulous) result. For this theme, you can take inspiration from the aesthetic of the Roaring '20s. It's time to embrace boas, sequins, pearls, and other 1920s-inspired details and decorations. Specifically, you could consider approaching this theme like you're putting together your very own Gatsby-worthy party. Whether you're going for more of an overall 1920s vibe or if you're trying to emulate a party straight out of The Great Gatsby, you can incorporate feather headbands and other critical items of the flapper aesthetic.
Let's be honest: Everyone is a fan of a good mermaid-themed shindig. An under-the-sea theme is a fantastic go-to option whenever you're planning sorority recruitment. However, just because it's a popular theme doesn't mean it's a boring one. There are so many ways you can approach an under-the-sea event to create a remarkable underwater world for your pledges. Maybe you can take the mermaid or fantasy-centric route. Or, on the other hand, you can focus more of your decorating efforts on the colorful fish and other life of the ocean. 
Either way, you can use blue tablecloths to help create the aquatic ambiance; you can also put Swedish Fish at all the tables, just for an added touch. Oh, and keep in mind that green streamers can make an excellent substitute for seaweed!
Ready to give your sorority's pledges the greatest show on earth? Well, if that's the case, then consider trying out a circus theme this upcoming rush season! This is another colorful and energetic theme to choose from, full of popcorn, gumballs, and more. Want to take this theme a bit further? You can even hire petting zoo animals if that's an option for you and your sorority. That way, you can give your pledges only the most authentic and immersive circus experience.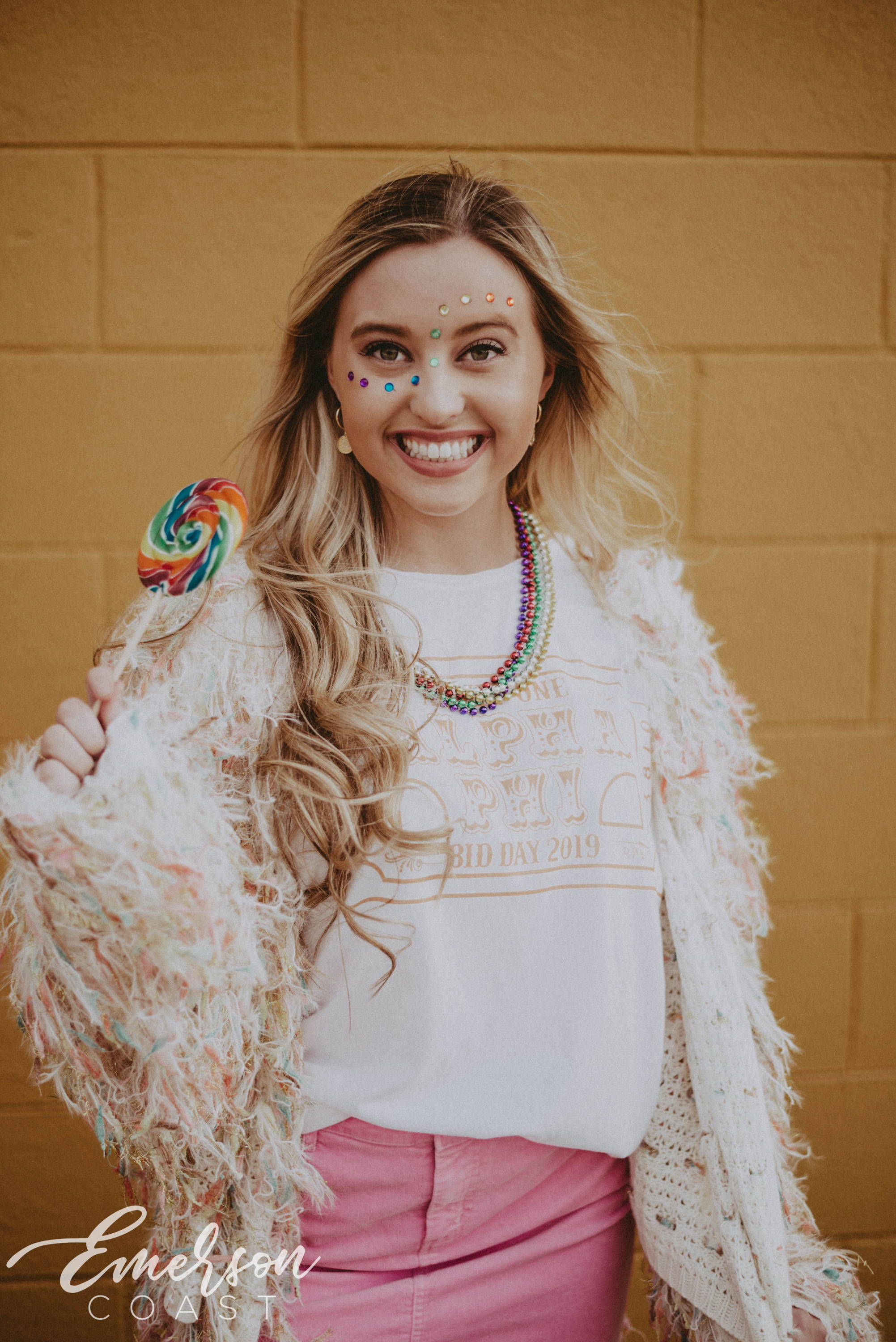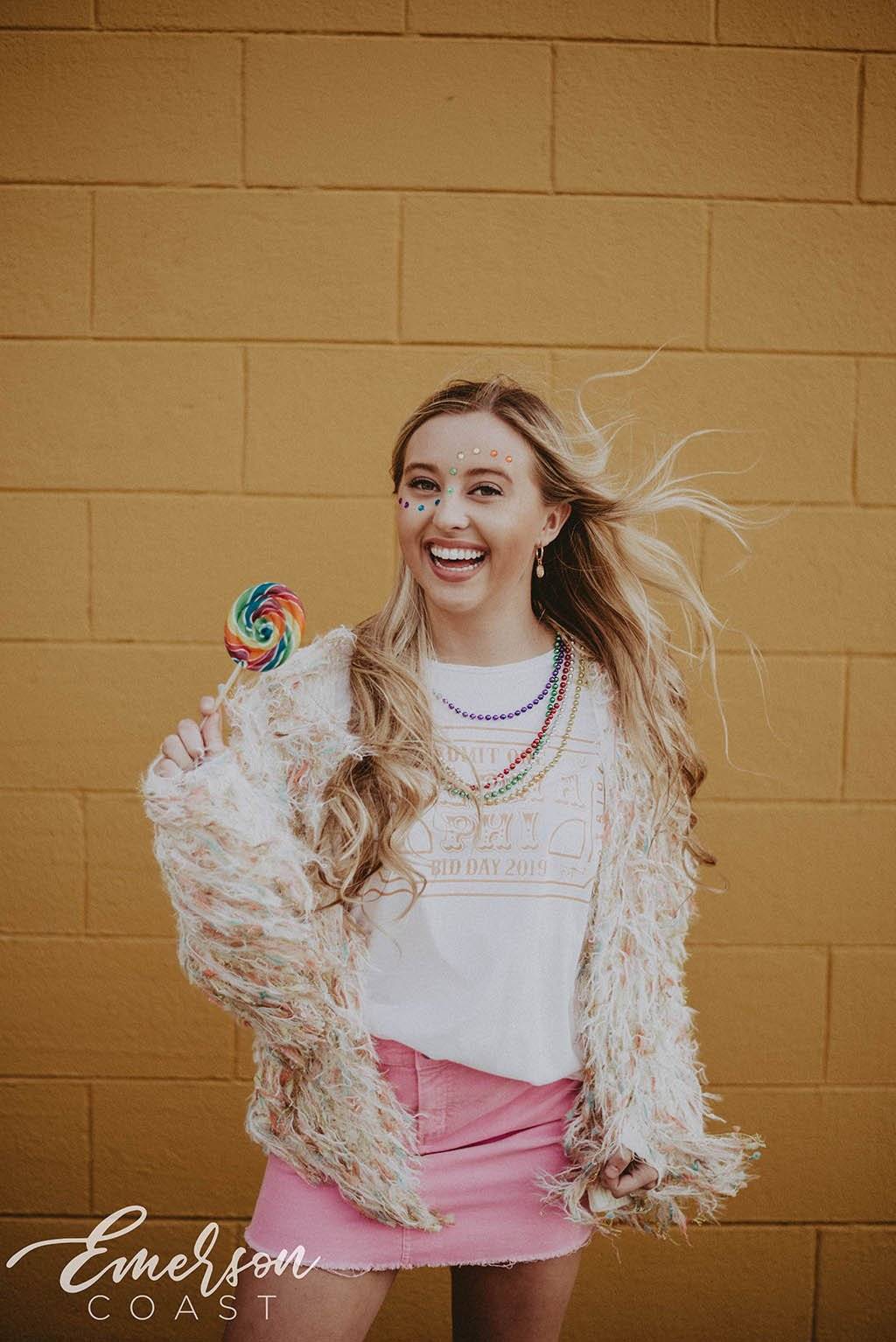 An Alice in Wonderland-themed event is always fun to put together, considering all the exciting and quirky visual elements you can play off. After all, isn't joining a sorority the start of a great new adventure? If you agree, then maybe you'll want to take some inspiration from one of the most well-known adventures in popular culture. 
In particular, you can approach this theme from either the Mad Hatter route or the Queen of Hearts route—you can also combine the two sets of aesthetics if you'd like. Dainty teacups are always a fantastic detail when you're striving for an Alive in Wonderland theme if you need somewhere to start. 
Looking for a recruitment theme that's seriously out of this world? Then the natural option is to go with an outer space theme. You can take some inspiration from aliens and other popular elements of science fiction as well to create your very own extraterrestrial ambiance. 
Or you can just focus on building a galaxy-inspired event full of metallic-colored materials and galaxy patterns galore. This is always a trusty way to welcome new pledges into your sorority's unique "galaxy," no matter how you choose to approach this theme. At the end of the day, try to get creative with it, and you'll be able to put together one of the best recruitment celebrations in the universe.
At its core, this theme is simple: Use pink, and use a lot of it. Focus on pink decorations, incorporating a mixture of both hot pink shades and softer pastels. Keep all your decorations pink and girly, just like you'd expect to find in a Barbie dream home. You can even take it further by serving pink foods and drinks to your sisters and pledges. To really capture the Barbie theme, specifically, you can even construct your very own life-size Barbie box—this will be perfect for taking pictures inside, providing everyone with a seriously memorable photo-op opportunity. 

 
Want to make all of your sisters feel like the goddesses that they are? Then you should probably go with a Greek mythology-inspired theme, turning a recruitment event into your very own Mount Olympus. After all, isn't this a Greek life event? There's never been a better time to decorate with some ivy garlands and columns. 
In terms of costuming, there are a lot of options. Maybe you're into laurel wreaths, for example. You can also incorporate the tried-and-true toga into the mix, giving your sisters an opportunity to have some fun dressing up. 
---
Get Stylish, Customized Sorority Apparel from

Emerson Coast
At Emerson Coast, we don't think that you should sacrifice style whenever you're looking to represent your sorority. That's why we create fashionable sorority apparel, with designs suited to all kinds of tastes. Plus, if we don't offer what you're looking for, then get in touch with us to discuss a custom order. We're always excited to get to work on your custom design based on the unique specifications you give us. 
Got any questions for us this recruitment season? Then you can always contact Emerson Coast by texting us at (479) 856-2140.