What better way to get pumped for fall recruitment than learning all about an AMAZING chapter?? Drop your anchors, we're diving head first into Delta Gamma at Auburn University!
I had the BEST time talking with Sara Kunkel, the t-shirt chair for the Delta Sigma chapter. WOW. WOW. WOW. That's all I have to say. Never have I talked to someone who loves her sorority so passionately and wants to make it the best it can be. Talking to her made me want to go through recruitment all over again!!
She gave me a crash course on everything DG, including their dedication to service, their incredible sisterhood, and, the main thing on everyone's mind: recruitment!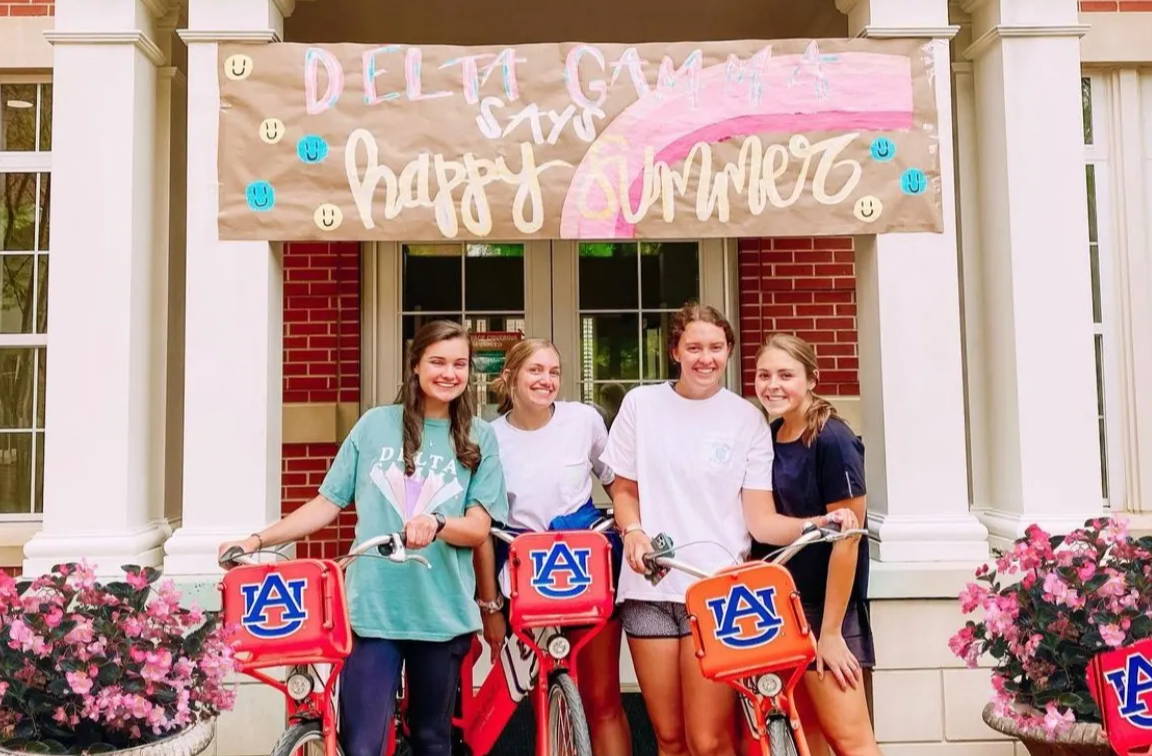 FOUNDED: DECEMBER 25, 1873 - LEWIS SCHOOL FOR GIRLS
FOUNDED AT AUBURN:DELTA SIGMA CHAPTER, 1973
FLOWER:CREAM ROSE
SYMBOLS:ANCHOR
COLORS:BRONZE, PINK, AND BLUE
PHILANTHROPY:SERVICE FOR SIGHT
MOTTO: "DO GOOD"
MASCOT:HANNAH DOLL
HOW TO "DO GOOD"
What does it mean to "do good?" For Delta Gamma, it's a lifestyle. These girls strive to follow this motto at all times, whether it be while volunteering, at fundraising events, or in their everyday lives. Their philanthropy, Service for Sight, has been doing good for those with visual disabilities since 1936. Providing funds for sight preservation schools, guide dog training, and other programs is at the heart of this organization.
And the Delta Sigma chapter is no different! Every girl there has a huge heart for service. They are dedicated to raising awareness about a disability that affects millions of people worldwide. Hearing how much effort and care goes into ensuring they do the most for their incredible cause was really inspiring. Through volunteer work with different branches and large fundraising events, the Delta Sigma girls love to give back!
Their major events, Anchor Splash andMilk & Cookies, raised over $40,000 for Service for Sight in 2019! (and it sounds like they had a great time doing it!) Being able to raise money for such a special cause while hanging out with your sisters and other organizations really is the best of both worlds.
Delta Gamma is also the only Panhellenic sorority at Auburn to work with our Armed Forces. With such a high percentage of military personnel suffering from visual impairments or eye trauma, this program is yet another way for these girls to give back.
SISTER SISTER
Let me tell you about this sisterhood real quick. Sara could not have raved more about her chapter and her love for the girls that make it up. The bond that these DG's have is what being in a sorority is all about. They quite literally become your second family. From late night fast food runs to jamming out to One Direction, your sisters will always be there.
A major reason to join a sorority is to find a girl gang that you can be genuine and comfortable around. Talking with Sara made me realize that Delta Sigma is exactly that. There is a real sense of community and freedom to be your weird, goofy self. No cliques or hierarchies - simply girls who want to be a part of a strong organization. Their chapter is easy-going, welcoming, and might have a slight obsession with Twilight. But honestly, who can blame them? Team Jacob for life, there I said it.
Also, these sisters are smart. Like really smart. This past school year, they had one of the top 3 overall sorority GPAs. These are girls that you can go grab coffee with, cram all night at RBD Library, or have a chill study group at home. There's also girls with such different majors, interests, and backgrounds that you'll never run out of things to talk about.
That's also the beauty of being a part of a welcoming sorority - you'll meet people from all walks of life. Coming from out of state (like Sara did), you are able to connect with girls that you've literally never met before. They could be from across town or across the country, but everyone is welcome. No matter where you're from or what you're passionate about, there is a spot for you at Delta Gamma at Auburn.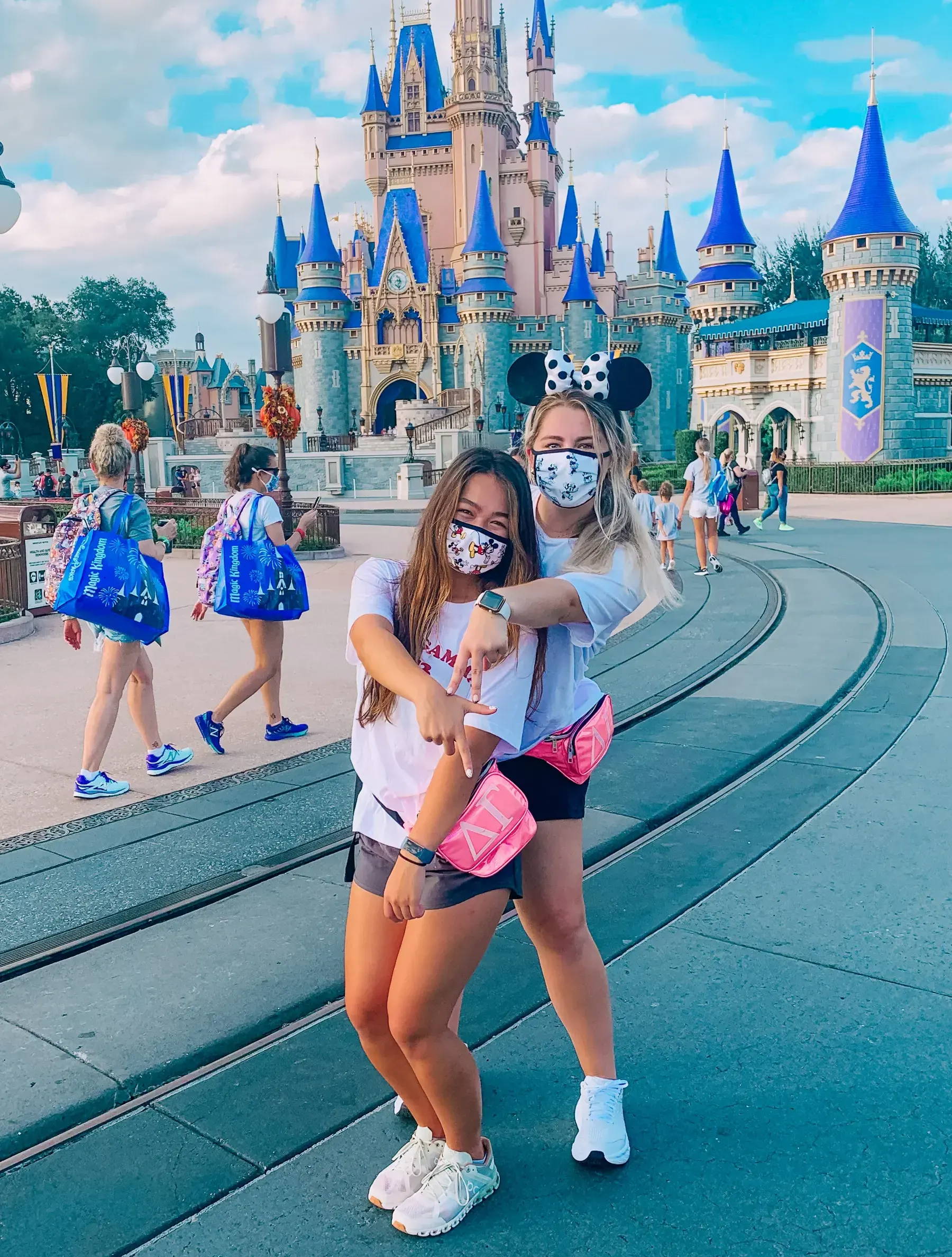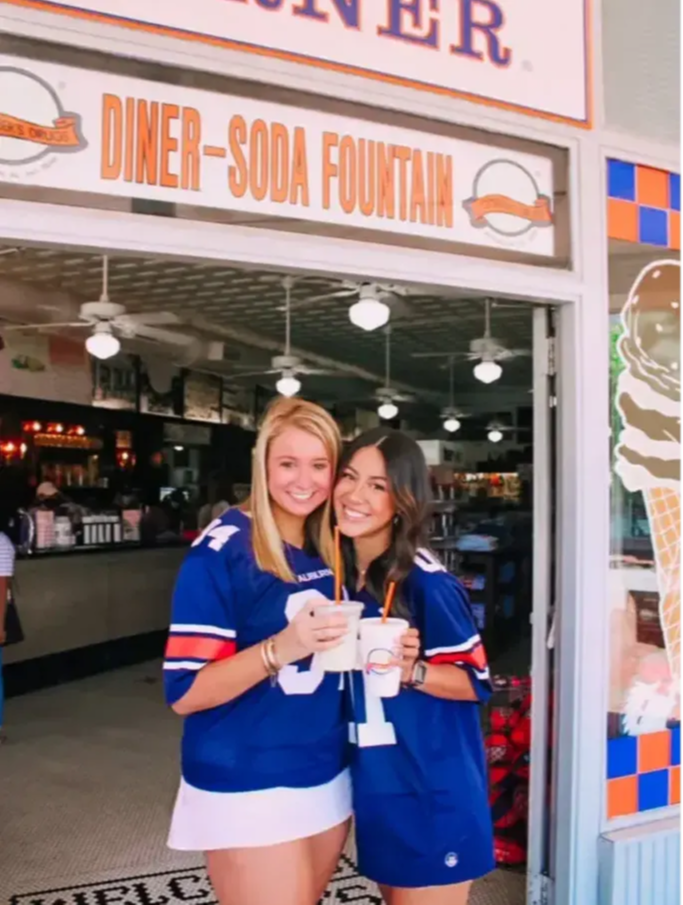 DROP YOUR ANCHOR
Running home on bid day. That's what recruitment is all about, right? Finally being able to find your people in a new place and know how excited they are for you to be there. A feeling like that makes the long, hot days of Auburn recruitment sooo worth it.
At Delta Gamma, they take pride in their recruitment, striving to make every girl feel special. And with in-person recruitment taking place this fall, they'll be able to make an even bigger impact on the incoming girlies. They want to show off their incredible philanthropy, loving sisterhood, and how each girl came to call DG home. And let me just say, their upcoming recruitment sounds amazing.
For Sara, she immediately felt welcomed and loved when she walked into Delta Gamma. She felt as though she could talk about her passions and her family to girls who genuinely wanted to listen and learn about her. Being able to talk about the sad parts of life isn't always the easiest thing, but the girls at Delta Gamma welcomed her with open arms. That level of comfortability, that feeling like you've known a girl for years, is what recruitment is all about.
Recruitment is intimidating. There's no way around it. It's exhausting talking to girls you've never met before in the dead heat of August. But if this deep dive into DG has meant anything, it should show you how truly worth it can be. The bonds you'll make are for life. And after talking with Sara, I guarantee you she's riding with her big and little forever.
Thanks so much to Sara Kunkel for being so amazing and sharing her DG Auburn world with me! I feel like I can now say - DROP YOUR ANCHOR!!
ALSO ... CHECK OUT THEIR INSTA!!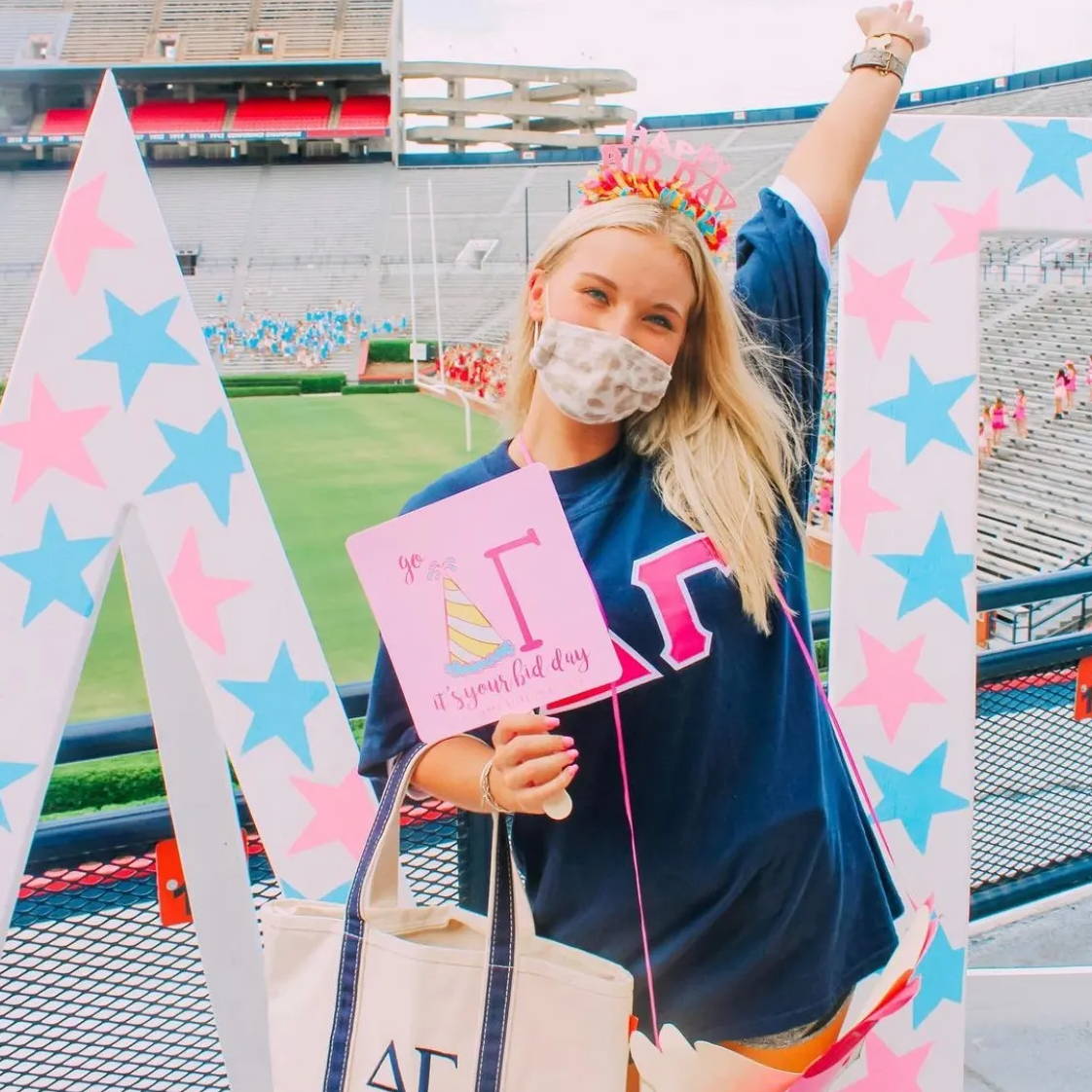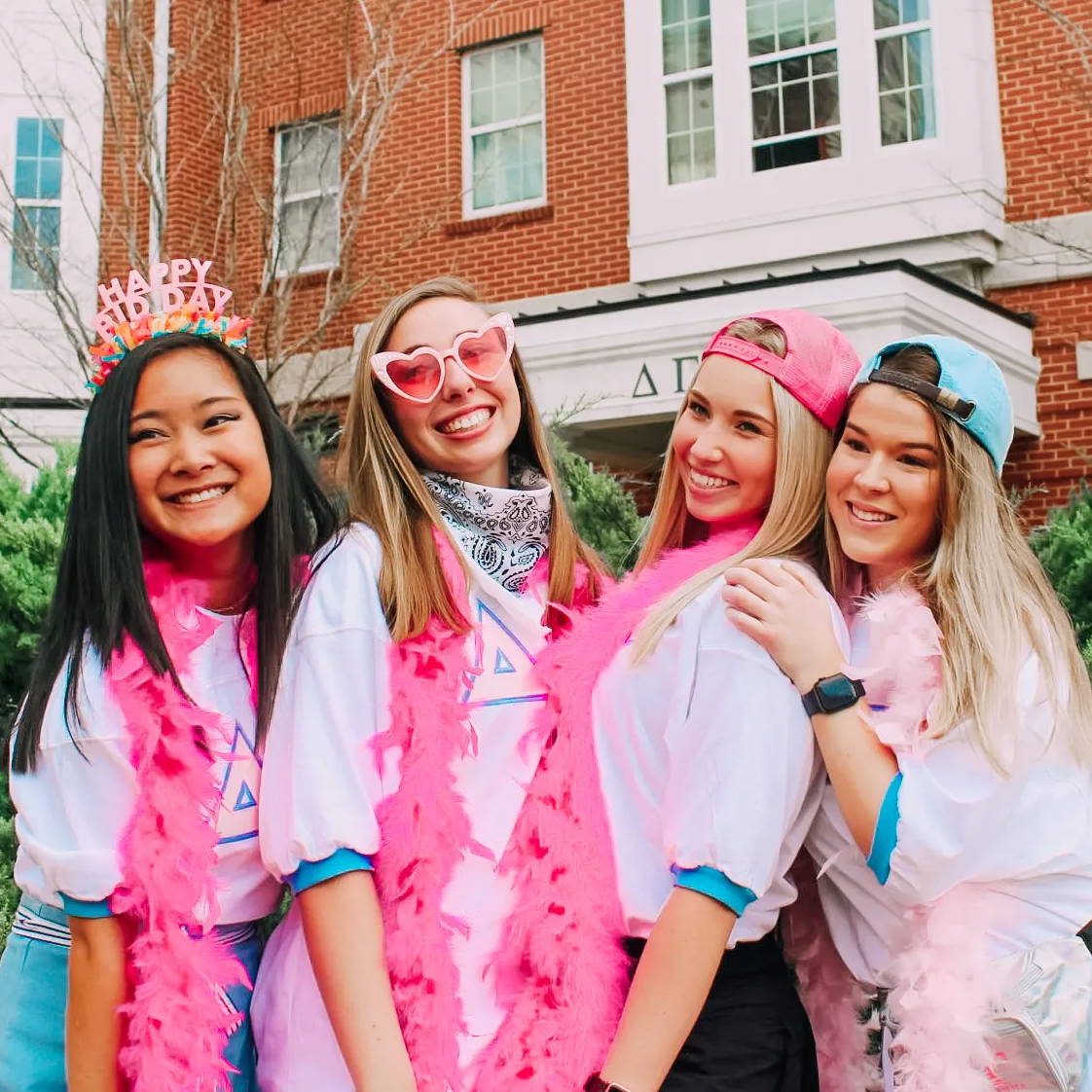 WANT TO SHOW OFF YOUR AMAZING CHAPTER??
Fill out the form below to be featured!